You know what's not cute? Those pre-fab iron-on letter patches you can buy at Michael's/AC Moore/Joann's. They come in one font and one font only, Varsity. I know this because on the day before Grady was headed to Preschool, I went searching for something to add to his plain navy blue backpack. They make alphabet packs of iron-on letters that are pretty decent, but I was looking for something a little larger. Then I remembered something my good friend Martha taught me, iron-on denim patches are cheap and can be cut into any shape you want. Plus, denim is totally in, right?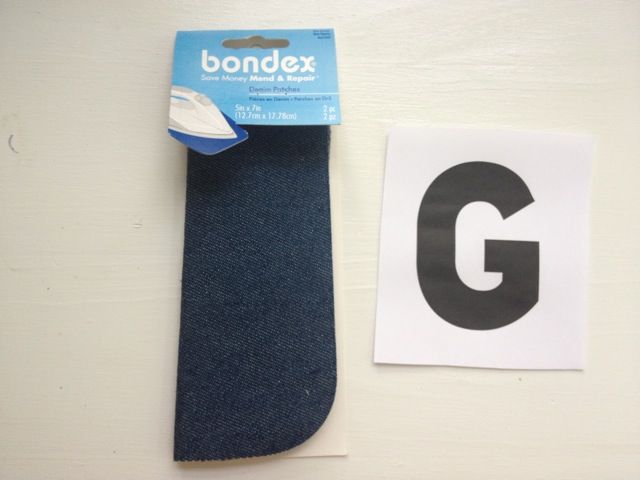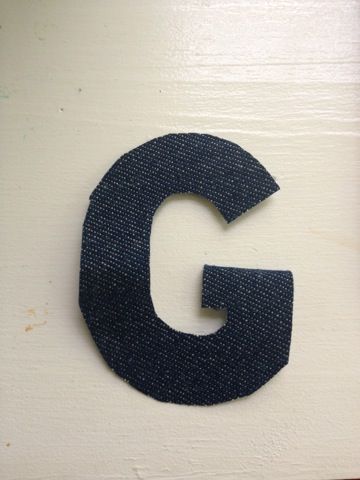 So easy, right? Yes, this is what I was doing at 11 p.m. the night before he headed to Preschool.
I posted it to Instagram with this caption, A little late night monogramming before G's first day of preschool tomorrow. I may never be the planned and organized mom, but he will surely know how much I care about him. But my friend Steph said it best when she commiserated, I'm not always organized...but I can pull an all-nighter like none other. :)
The things we moms do.
And then, how did this happen?
My baby grew up before my eyes as he marched right into his Preschool class and
never looked back. It's a weird mix of emotions to be a mom sometimes.
I want him to be independent, but I want him to need me.
I want him to grow and learn, but I want him to stay my baby.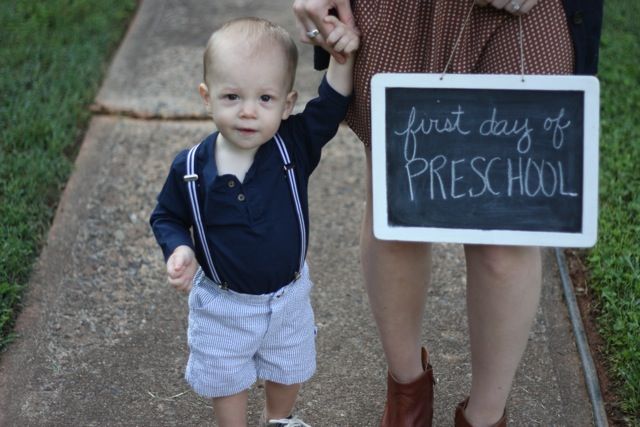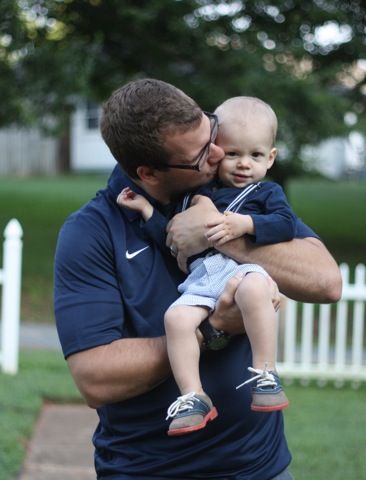 It's hard to be a working mom, even just part-time.
But it's less hard when there is a preschool in the same building and
you know your child is in good hands.
I feel like I'm gonna blink and these photos are going to be playing in his senior slideshow.