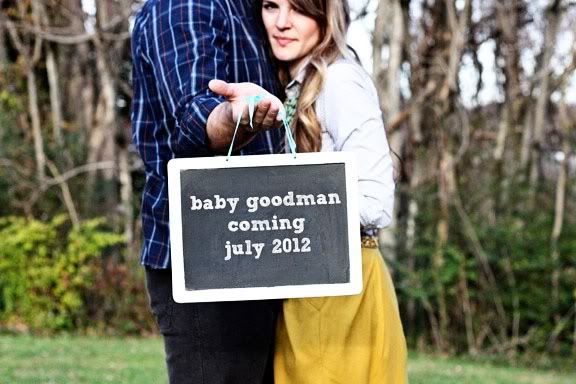 It's true. We're gonna have a baby!
We are over the moon excited! And now that I'm officially in the 2nd trimester and morning sickness is (mostly) behind me, I am feeling like my old self again. My apologies for the sporadic posting over the past several months, but morning sickness was no joke in the Goodman household. I was so lucky to have a sweet, caring hubby to take care of me and flexible hours at work so I didn't lose my job.
I'm working on making a digital scrapbook of sorts for this pregnancy with pictures of my growing bump and notes to our little baby about each week. I wanted to take a picture of me each week, but that (along with many other things) didn't happen while I was down and out. But I improvised.
So, if you'd like to get caught up on what's been going on in the bumpin' process, here's a glimpse of the first trimester.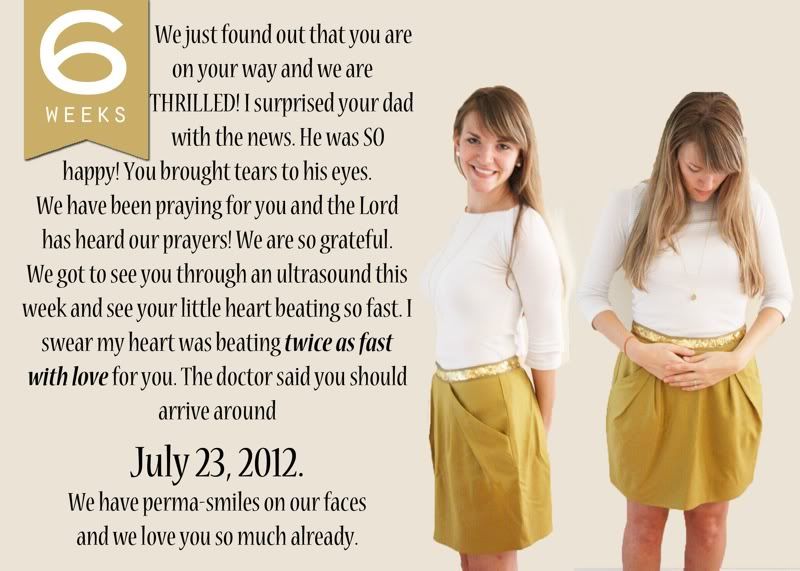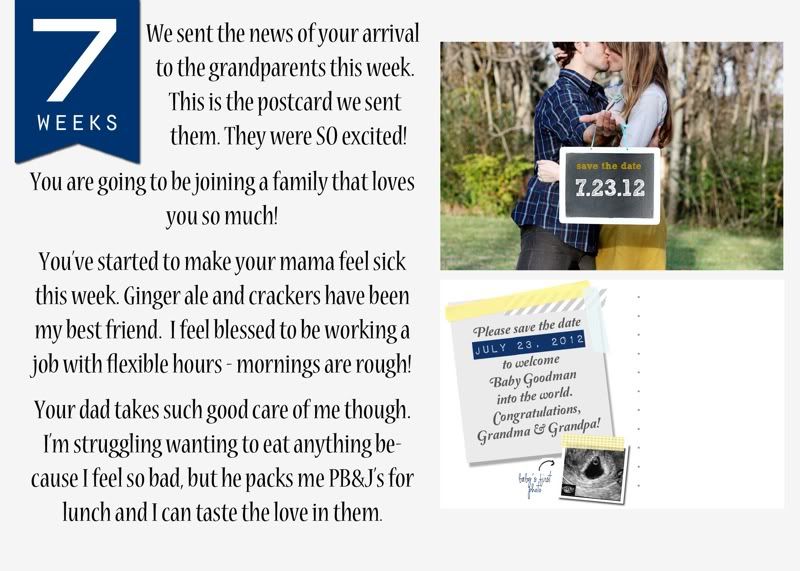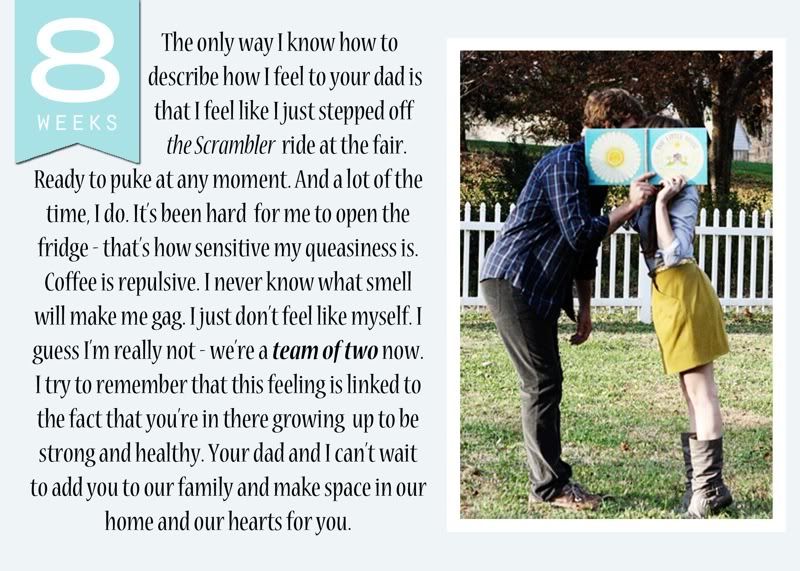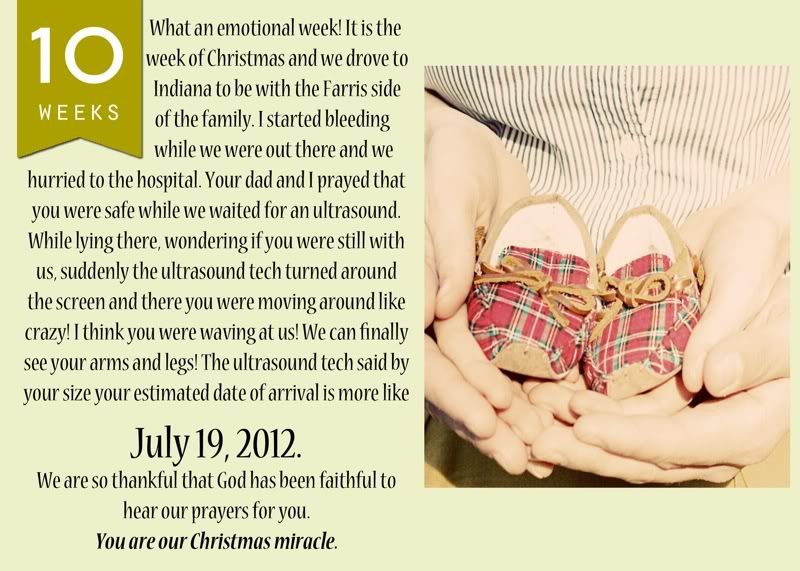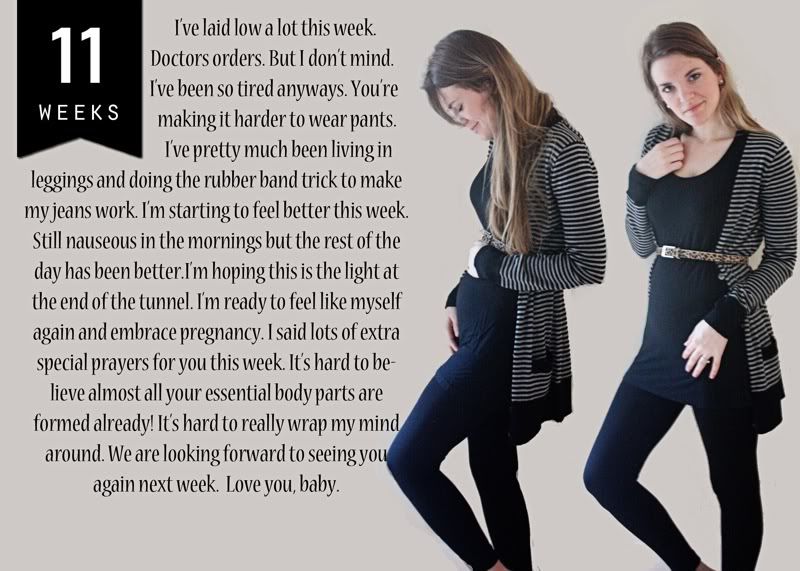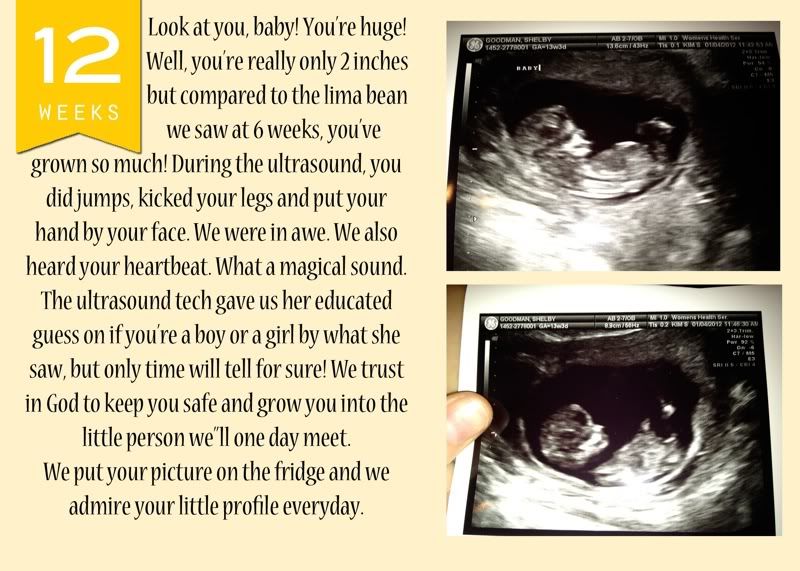 All prayers and words of wisdom welcome for this clueless mama-to-be.
Already, I had no idea it was possible to be so excited/anxious/scared to death all at the same time.