I don't like to totally redecorate for fall, but I do like to spruce up my mantle and tabletops.
I also like to limit my seasonal decor to one plastic storage bin or else it can get outta control.
When I pulled out my bin this year, I realized I had a bunch of little collections going.
Pumpkins. Acorns. Squirrels. Owls. Candles. Frames.
Instead of dispersing them, I decided to keep them together in little collections.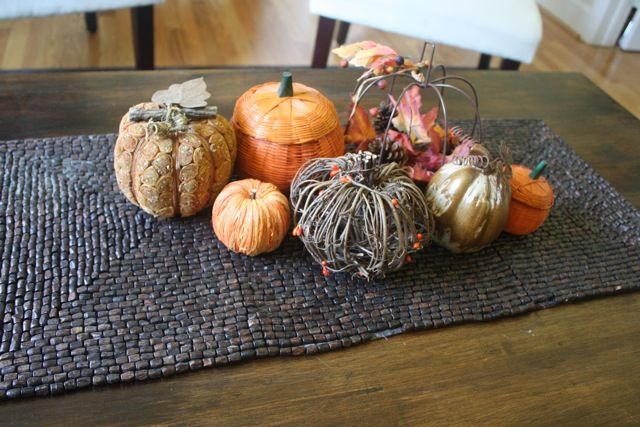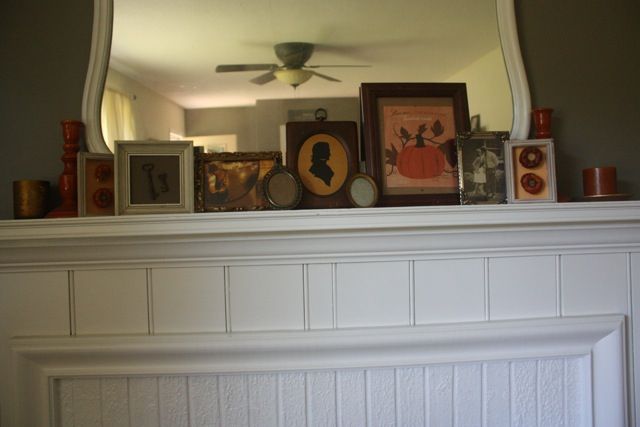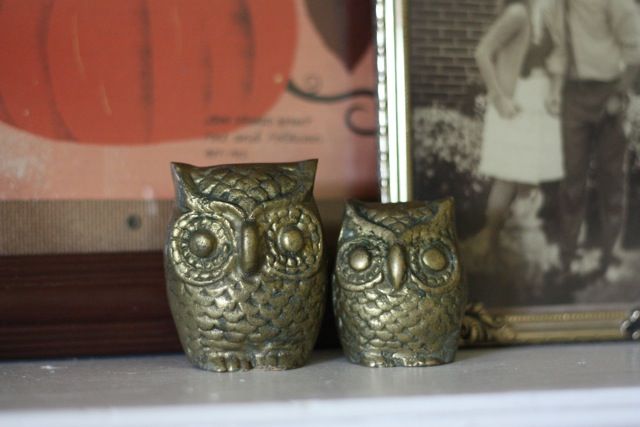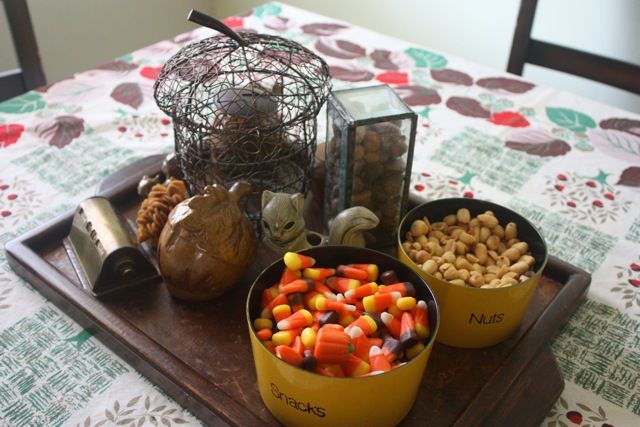 p.s. If you don't eat candy corn mixed with nuts, you're missing out.
Here's what fall in my house looked like
last year
.