I felt it again this weekend. The same way I felt at Christmas.
Like I was experiencing something for the first time - and I kinda was.
That's the thing with having a child; everything feels new. His firsts are firsts for me, too.
It was Grady's first Easter.
And although he's too young to understand
the real meaning of Easter
, I was still excited to make him an Easter basket filled with all kinds of things an 8 month old would love. Including puff-filled eggs.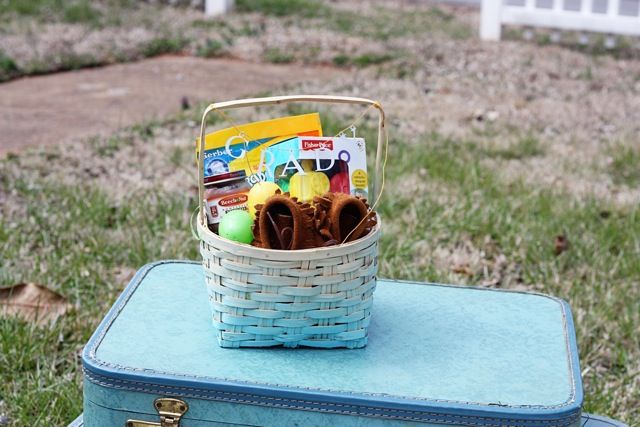 And I could resist making him something special to wear.
I've been loving polka dot chambray lately so I decided to make him a bow tie for his Easter best.
I just used some white paint I had on hand and the eraser end of a pencil to make dots.
But once I did a couple rows I realized the circles were a bit big and switched to using the end of a click pen.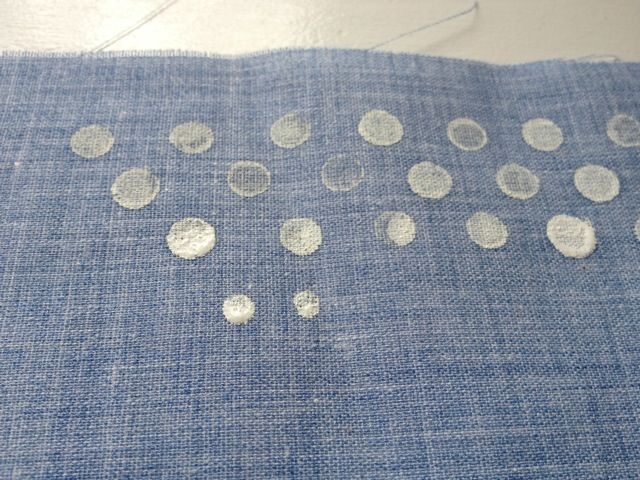 I used a ruler to keep straight lines and a uniform pattern.
So here's what I ended up with. You don't need much fabric to make a bow tie, fortunately.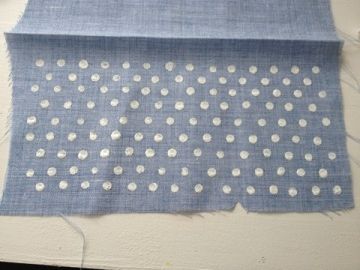 I cut my fabric right on the fold so I just had the polka dot section and then I sewed it into a rectangle.
I left off a little scrap to make the middle section.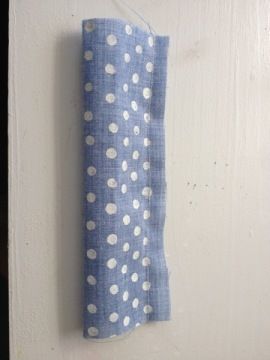 I then folded in each of the sides and sewed the middle on.
I tell you what, this boy knows how to rock a bow tie.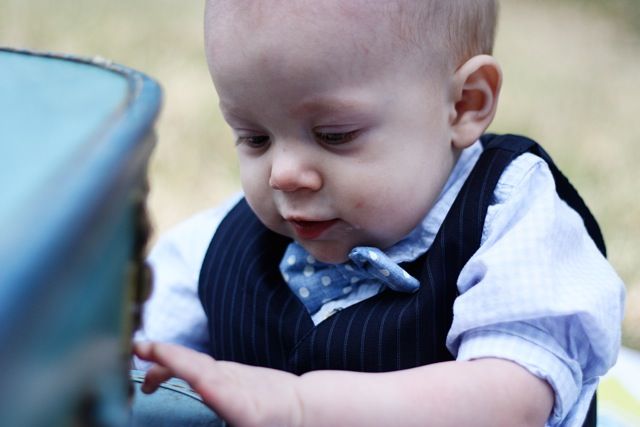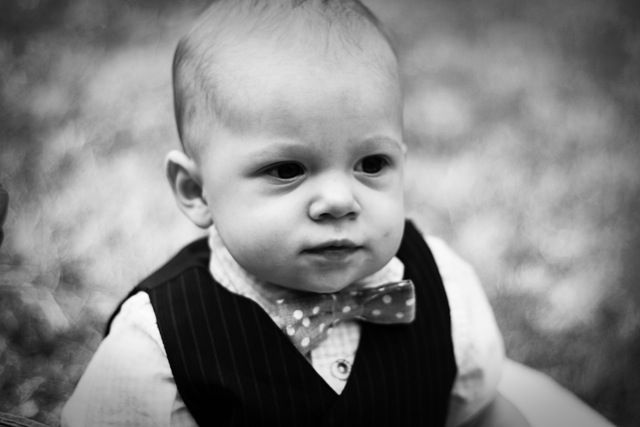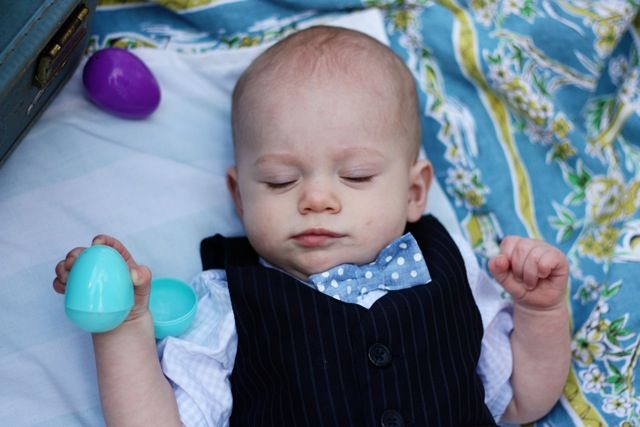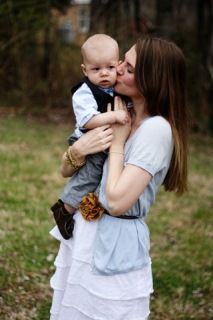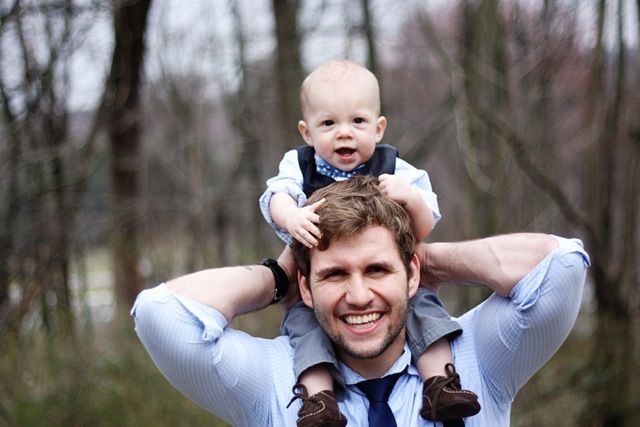 I hope you all had a beautiful Easter weekend as well!