I have had this image bookedmarked forever.
in this case forever is 2009 in case you were wondering. i had recently gotten married and i remember wishing I had seen this image a few months earlier so that I could have used the idea.
when I saw this image again recently, I found myself still wishing I would have made these for my wedding. i knew there was only one way the feeling would die - I either had to convince someone I know who is getting married to let me do it for their wedding or I just had to do it for myself now.
at this point it became apparent to me that I am totally out of the wedding phase of my life - I couldn't think of anyone I know that is planning a wedding! weird. am I really old enough that now all my friends are going to start having babies?!
on to plan B: do it for myself.
materials needed: cardboard letter, package of moss, hot glue
This is a very simple project - take your cardboard letter, be generous with your hot glue, and go to town attaching your moss.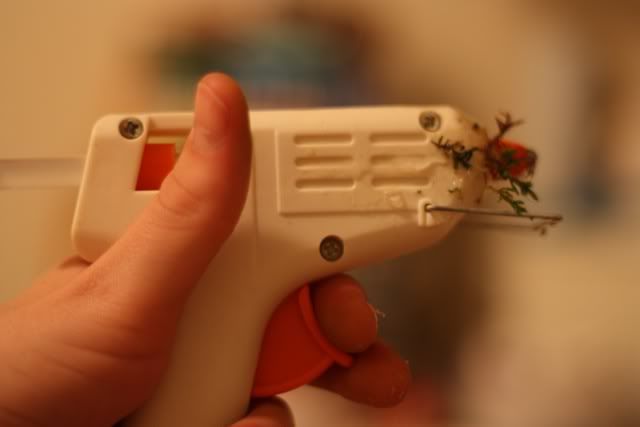 It only took half a bag to cover my letter.
Then display it in the place of your choosing. I wanted to use mine to help cover up my old granny front door.
But the letter itself wasn't cutting it, so I put my huge grapevine wreath back in it's normal spot and incorporated the moss g with it.
Glad I got that out of my system.