Pinterest
has made me a better woman. Seriously. It has me organized, inspired and most of all, motivated. I can be motivated to complete a project by simply seeing a picture.
Exhibit A:
I have always loved the look of a plate wall and I actually started a plate collection a few years back, but it wasn't until i saw this photo that I was motivated to finally do something with those plates.
Looking over my plate collection, I only had a few that were display-worthy and more that I wondered, 'why did I think this was cute?' But luckily I hit the jackpot at a local antique store recently. Jackpot = 6 cute china plates for $3.
The first thing I did was arrange my plates on the table to see how I wanted to display them on the wall.
This next step may be unique to my situation, but it was oh-so-important in order to appease my tired-of-patching-and-re-patching-nail-holes husband. When he saw what I was about to do, horrific visions of a nail-hole ridden wall that I wanted to change to something different a month later ensued.
So, in an effort to save my marriage, I opted to use scotch blue painter's tape to protect my walls and my plates from the super-sticky mounting tape that I decided to use instead of nails and plate hangers (which is also a much more economical decision, btw).
Painter's tape + mounting tape is a great hanging technique to have in your arsenal if a) you rent and need to have hole-free walls b) you like to change things around your house often or c) you prefer to 'eyeball' measurements and don't have the best accuracy with hanging things right the first time (guilty!)
I protected the back of my plate with painter's tape and then applied the mounting tape.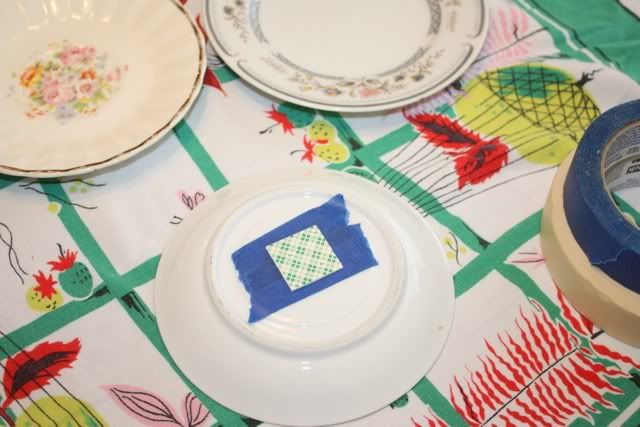 For plates with a beveled edge, I had to apply the mounting tape to the top and the bottom of the edge that would be flush to the wall.
Then I protected the spot on the wall where I was going to attach my plate.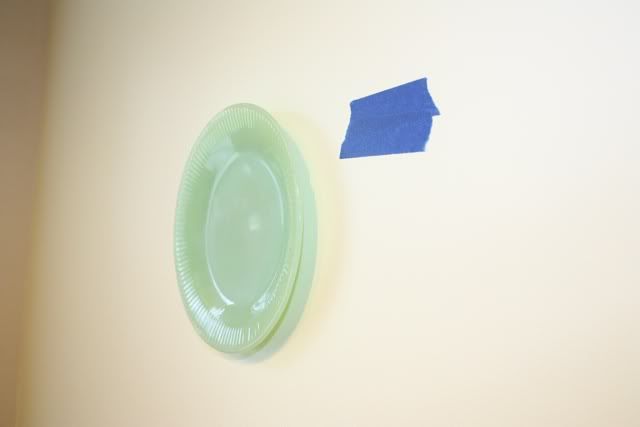 After repeating this process 12 times, I achieved this:
The mounting tape holds up to 2 lbs. so I feel secure knowing my plates will hold.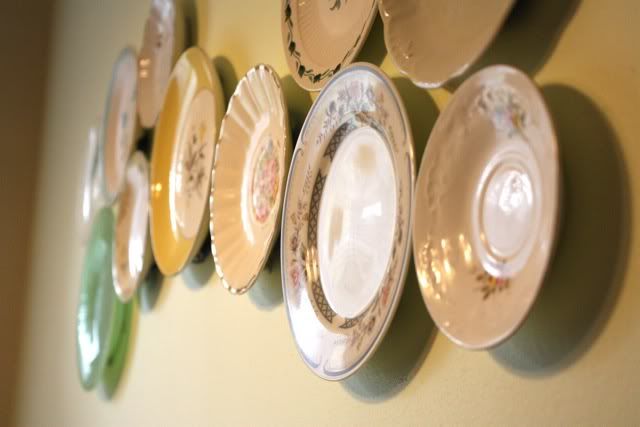 Each of these plates were chosen with care, but this guy is my favorite: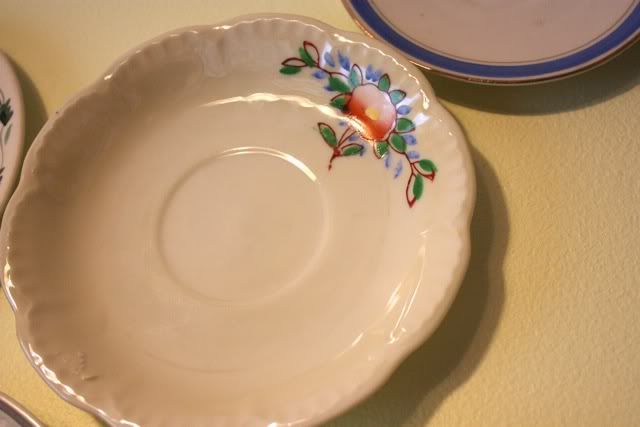 Although, this one is a close second: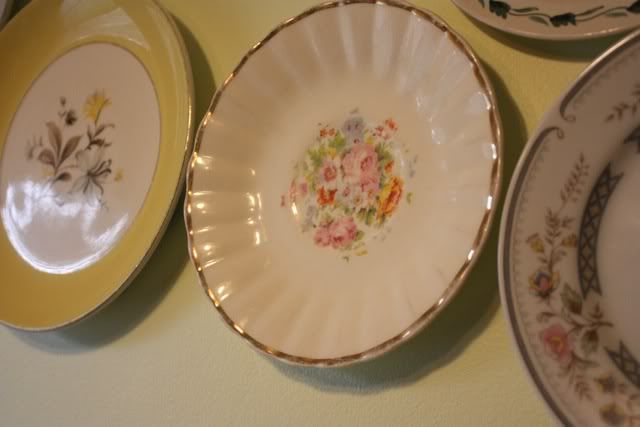 I was even able to hide the chip in my vintage jadeite plate (a 25 cent yard sale find!).
This little wall just makes me smile.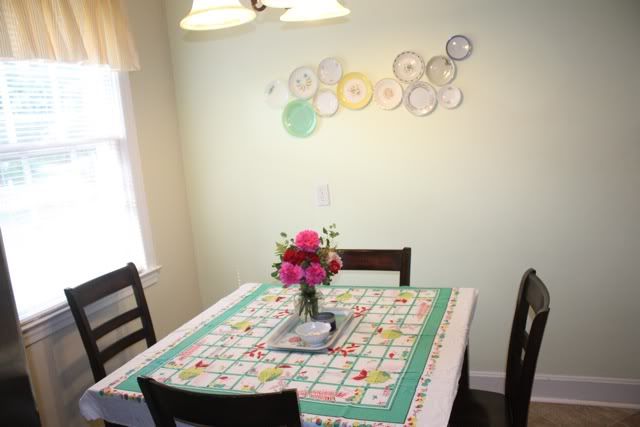 And it looks like I have plenty of room to add more plates!
p.s. Happy Labor Day!! Hope everyone is enjoying a day off work - I know I am!