I took on my first embroidery project recently.
All it required was pillowcases, a large embroidery hoop, embroidery floss, an embroidery needle, pins, tissue paper and
this love embroidery pattern from lazy may
.
p.s. in case you're confused, that funky bird is the
pincushion I made
.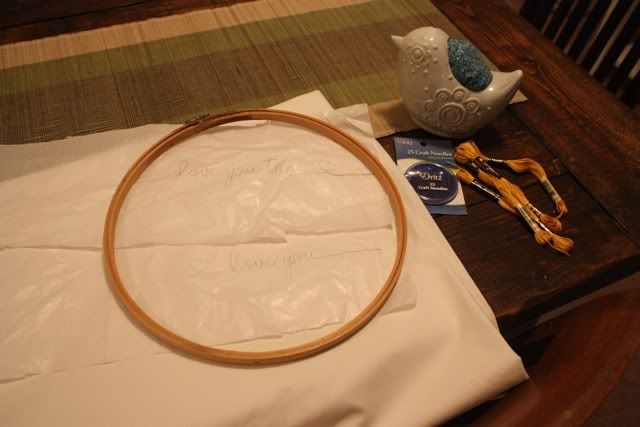 Since this was my first try at embroidery, I'm not really sure how you're supposed to transfer patterns to your fabric, but I decided to trace the pattern onto tissue paper and pin it in place so that I could embroider right over it.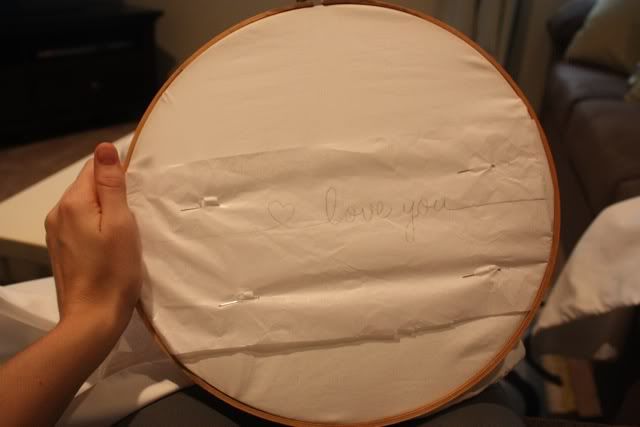 Here I go. I used two strands of DMC floss 3820 - mustardy yellow.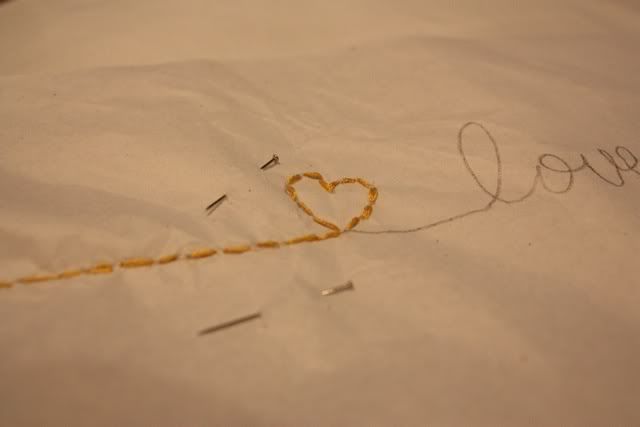 I know there are millions of kinds of embroidery stitches, but since I don't know any of them yet, I just stuck with simple, straightforward stitches.
And more stitches...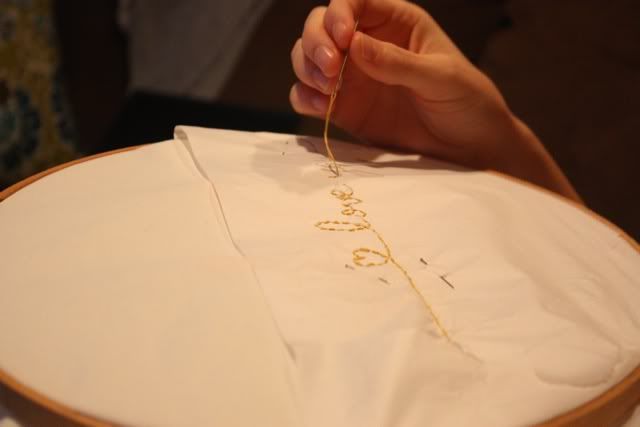 And even more stitches.
I'm not sure exactly how long it took me to embroider both pillows. There was a Rachel Zoe marathon on and all time was lost. It was ba-nan-as. (Sorry, couldn't resist.)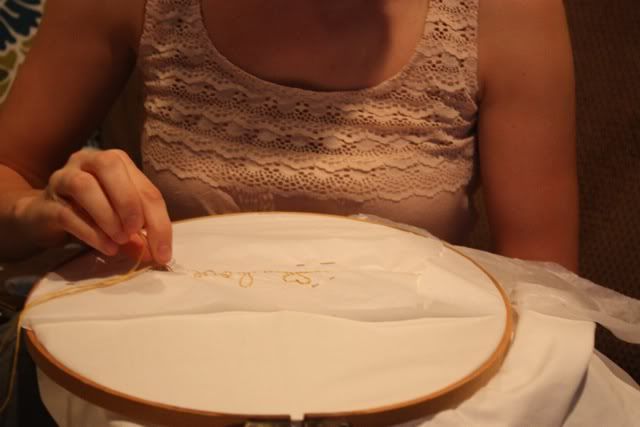 And when I was finished, I just tore off the tissue paper....
...and was left with this:
I was so proud of my stitchery. Being as it was my first time and all, I'd say those o's are rather impressive.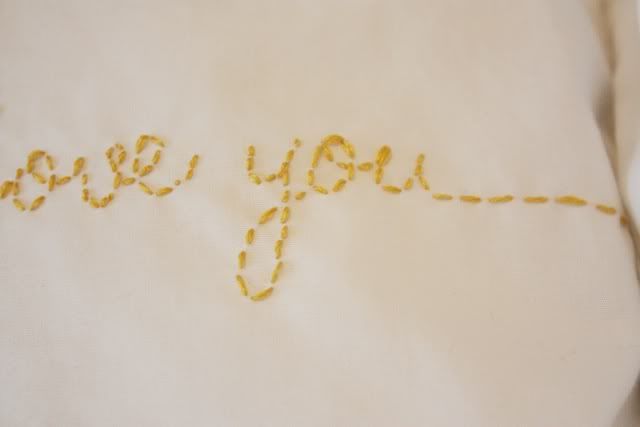 I was in the market for new shams but I decided I like these much better.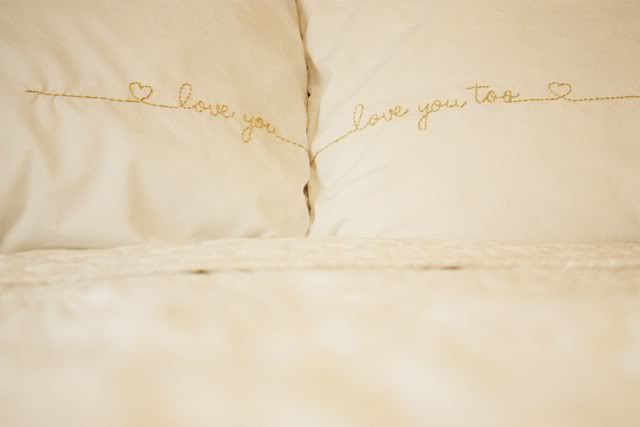 Ah, just looking at that makes me ready for bed.
Anyone have any advice for future embroidery projects for this newbie?