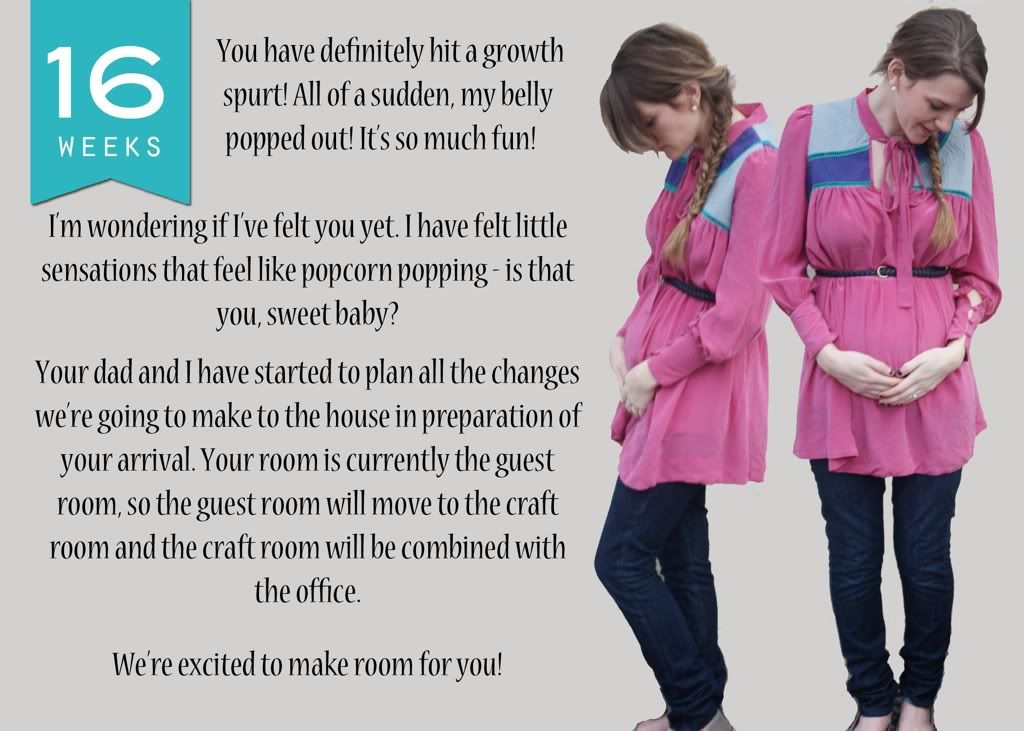 I completely understand why people love say they love the 2nd trimester now - it's so nice to feel great and sport a sweet little baby bump!
My only issue so far is finding affordable maternity clothes - pants, really. The thrift stores leave much to be desired, the consignment stores in my town don't have any pants in my size, and I still haven't come to grips with the fact that I may have to pay upwards of $40 for a pair of maternity jeans. So far I've just been making it work with the
BeBand
.
Thanks, Kelly!
This week I've been craving Spaghetti-O's - I probably haven't eaten these since I was in elementary school, but all of a sudden I want them. Weird.