Yesterday was a snow day here in central VA. After months of on and off 60 degree days, I was beginning to wonder if we'd see any snow at all this winter! It was beautiful.
We went outside in the morning as a family (me, Josh, Baxter) to explore the winter wonderland.
Josh and Baxter were giddy about the snow.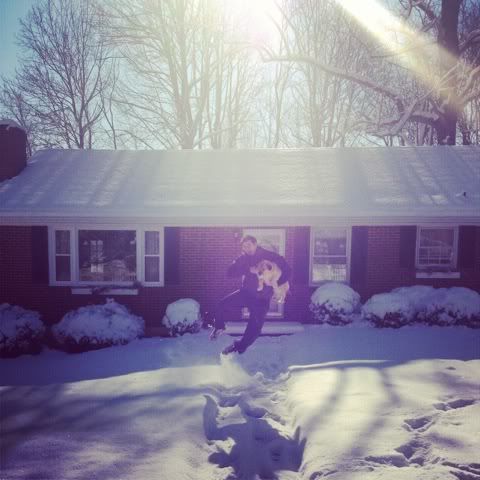 Baxter experiencing fresh snow.
I spent my day cuddled up reading....
(I'm currently reading
The Hunger Games
due to lots of recommendations
when I shared my
2012 resolutions
.)
...loving on my doggy...
(who really just wanted to be back outside in the snow.)
...and really, just doing anything to avoid laundry.
What's your favorite snow day activity?