I recently came upon a large lot of vintage maps. Fortunate when you're doing doing a nursery that nods towards a travel theme. So I decided to make some map art.
I wanted to put a saying over my map and paint it and just have little bits of map showing through.
I printed and cut out my letters and arranged them on the map. But once I saw how the black looked on the map, I decided I wanted a bolder look for my map art.
So instead of using spray adhesive so I could peel the letters off after painting, I decided to glue them in place.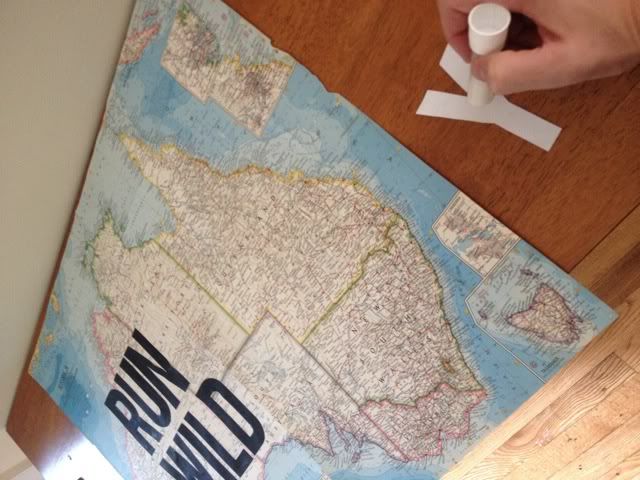 I made this piece to be the center of the collage wall in the nursery.
I added some other travel related pieces to the collage.
A Virginia cross-stitched piece that I found at a yard sale.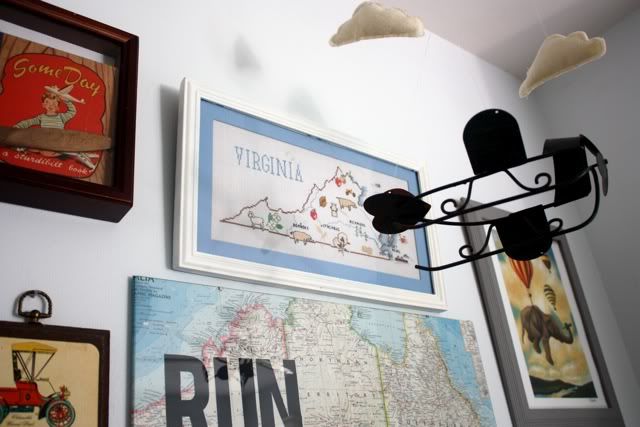 A shadow box with a vintage book that was gifted to Grady by my friend Vanessa, an old model airplane propellor, and plane tickets from when I went to visit Josh when we were dating.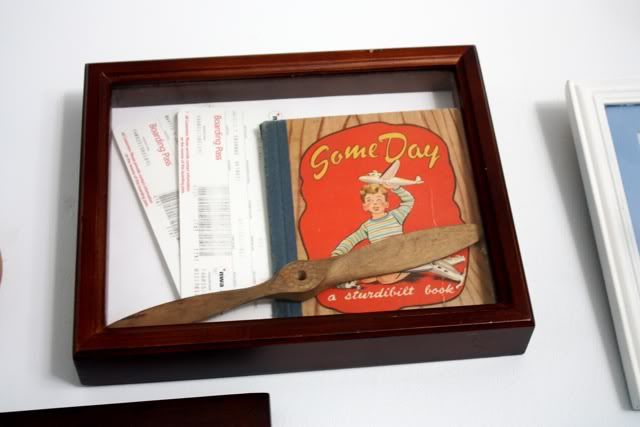 A Helen Keller quote I designed and printed out, a wooden plaque of vintage cars, and a sweet Virginia embroidery map made for Grady by my friend
Katie
.
A unique art piece gifted to Grady by my friend Kerry, and a vintage car wall hanging from the same estate sale that I got the airplane for the mobile.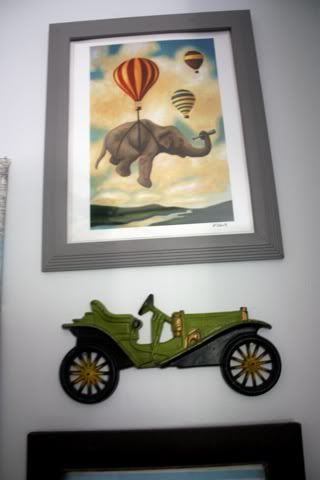 Non-travel related pieces:
A favorite photo from our
maternity pictures
and a brass 3 stencil signifying our new family number.
A vintage card of a little boy with a turtle and a dog that looks like our Baxter.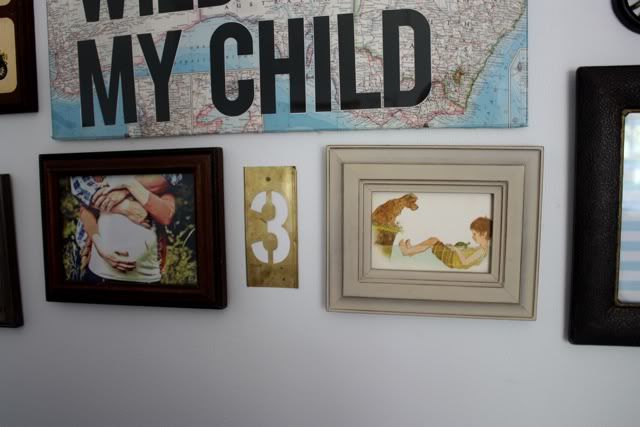 A poem from an old children's book titled Mr. Nobody, that talks about who makes all the messes in the house - perfect for a little boy.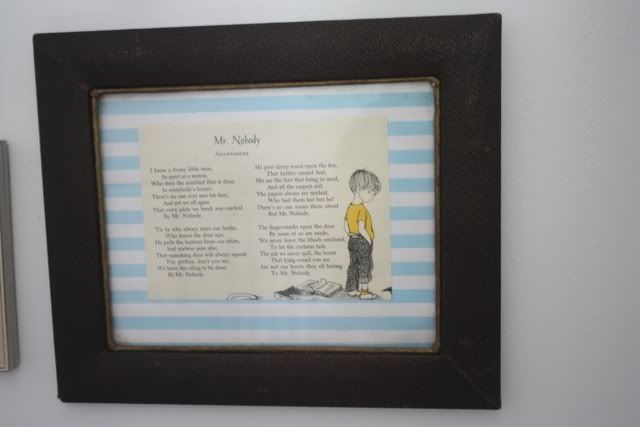 I had so much fun collecting all these pieces - putting collages together is one of my favorite things to do!
*****
As I said, I have a large lot of vintage (1950-60's) maps and I'm putting them up for sale!
They're perfect for map art projects or just for framing a place that's special to you!
$5 each (discounting pricing for purchasing 2 or more)
You can check out the list of available maps and make a purchase in my
etsy shop
.
Here are some diy map art projects that I'm loving:
Cover a cardboard letter with a map.
Use maps as picture mats.
Use a map to decoupage a chair.
Use them to line drawers,
cover coffee tables,
or add interest to a dresser.