I
already shared
with you how my love of thrifting began when I was a little girl going to yard sales with my mom in pursuit of stuffed monkeys for my collection. Well, my dad has always been great with his hands and loves to give old things new life by refinishing them. We share that love.
Check out his most recent project: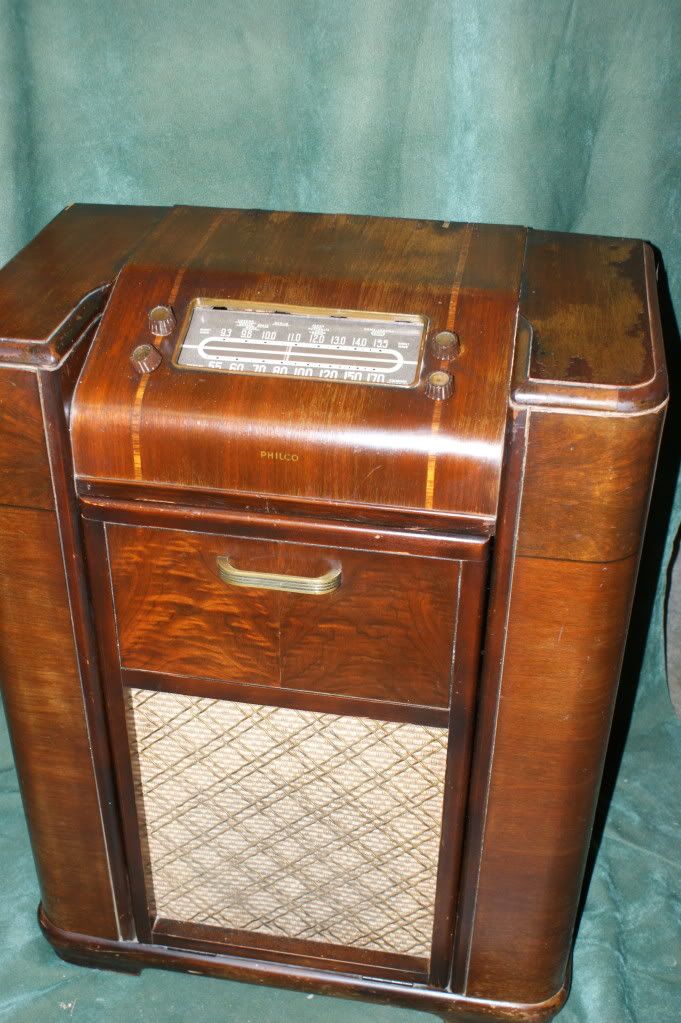 It is a 1948 Philco AM radio that he got at an antique mall near where they live. The owner wanted $20 bucks but he got him down to $10! It was manufactured in 1947 and sold in 1948. It is
model number 48-1263
- it sold for $199.00 back in the day! It was really dirty and full of spider webs and nests... but that all came out when he gutted it. (
Apparently, I did not inherit my father's fearlessness of spider webs and nests.
)
This is what it looked like when he brought it home: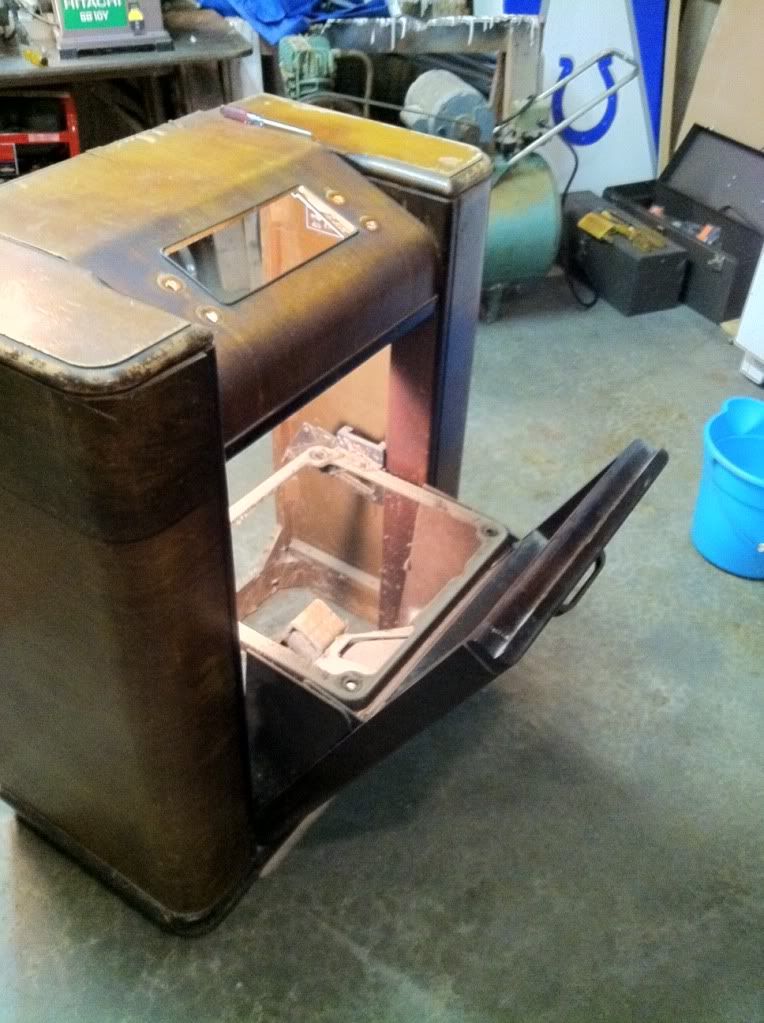 It had an old tube type radio and a record player. That is why the front opens so you could play records.
Having gutted all of the old electronics, he washed the whole thing with Murphy's Oil Soap. He took apart the tuner glass and cleaned everything and then put it back.
He took the knobs from the radio (the shafts the knobs fit on to) so it would look functional.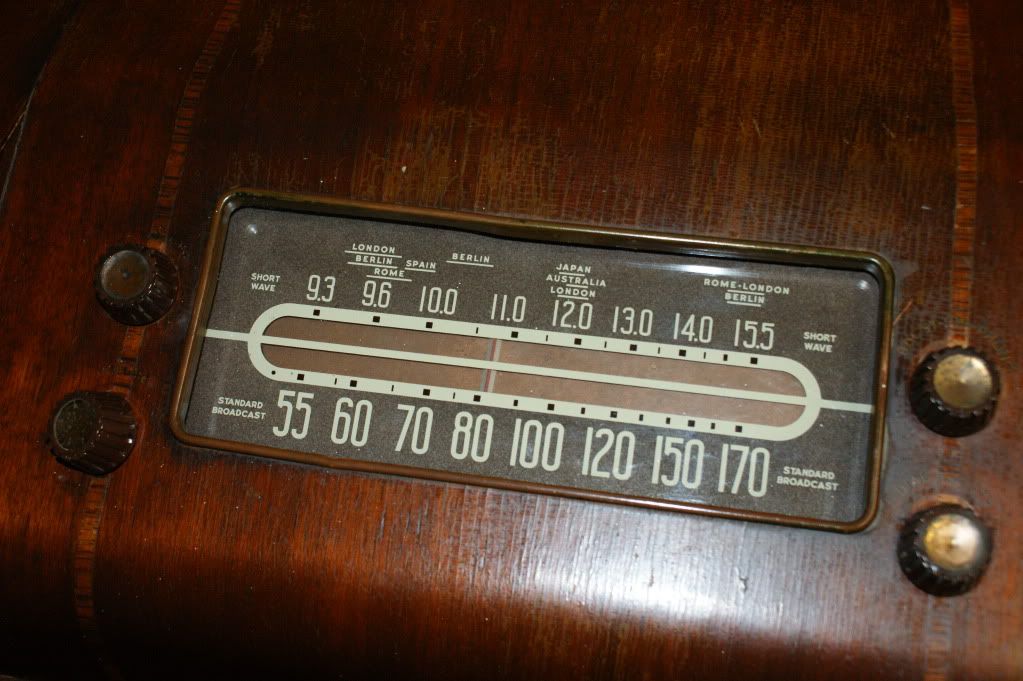 The wood was really dried out so he polished it with a wood polish made from beeswax. This type of product is very "green" and the wood loves the beeswax. It also helps to brings out the wood grain and nourishes the wood.
He added his own stereo equipment and now has a statement piece that sounds great and looks really cool!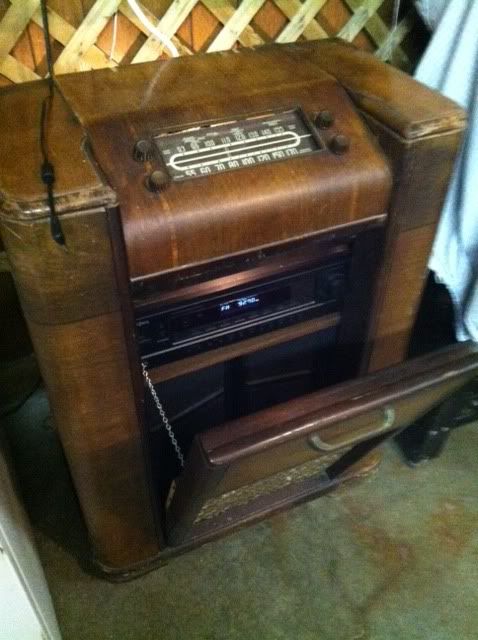 Great job, Dad!
Erin, Michael, and Mark, I call dibs when mom and dad have to downsize!