You know how sometimes you'll see something on pinterest and want to buy it really bad until it leads you to the Restoration Hardware website where it costs $220?
Exhibit A.
I saw this picture and thought these curtains would be perfect for Grady's nursery.
Until I got to the RH website and saw they cost $109 per panel. Yes, per panel.
Then they were whatever the opposite of perfect is. Un-perfect.
But, they didn't look so $109 special that I couldn't try to make them myself.
Two cream curtain panels for $20 from Target and leftover gray linen from my
faux roman shades
was all it took.
I cut my gray fabric into matching stripes.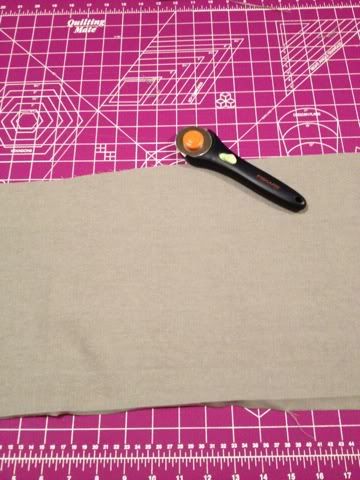 Ironed and sewed the edges.
Figured out where I wanted to place my stripes on the curtains.
Got out my stitch witchery to avoid two seams on my stripes.
Ironed/adhered my stripes.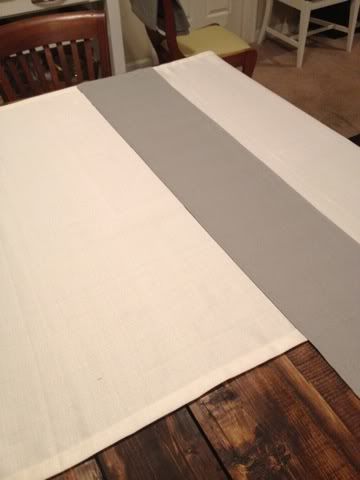 And then admired my Restoration Hardware Knock-off's.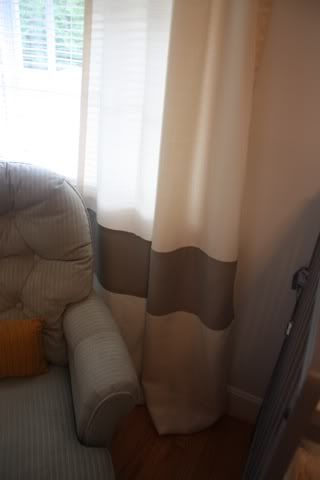 Today marks my self-imposed deadline for Grady's nursery - one month from his due date.
Save for a few minor touch-ups, I am declaring his nursery officially done. Just barely making that deadline, that's how I roll.
Let's hope Grady follows suit and comes on or before his due date!!