This is a story of three separate projects that ended up becoming one.
It started with this word art project.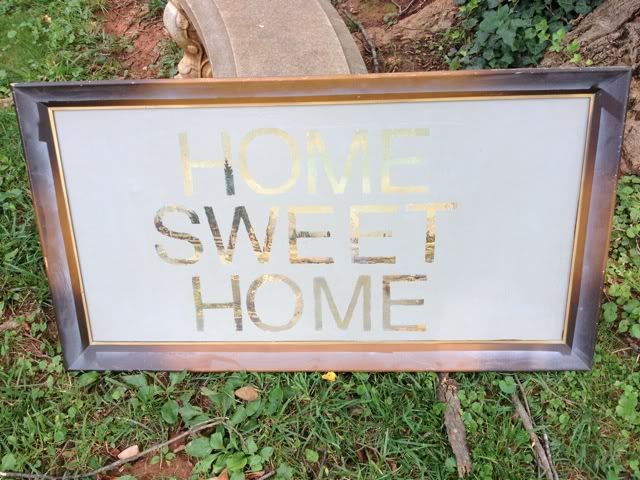 I had bought this huge piece of scenic vintage art at a yard sale for $2. I cut out letters and pasted them down and then painted over them so that you would just see little pieces of the scene through the words. But when it was all said and done, I hated it. I used a gray paint and it just wasn't enough contrast next to the already light scene underneath.
Bummed, I set that project aside and waited to be inspired to do something else with it.
I decided to make bunting with all the extra doilies I had lying around.
A little bias tape and a stack of doilies.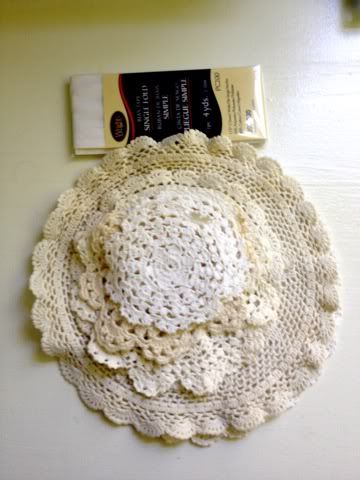 A little cutting and arranging.
A little pinning.
And a little sewing.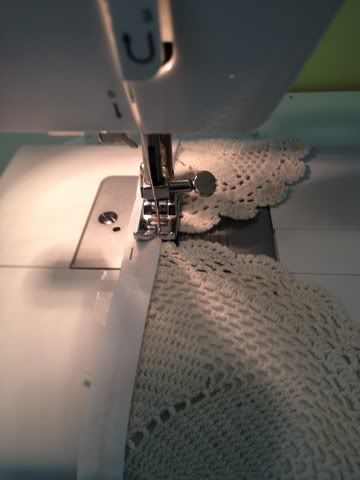 But then it just sat around waiting for a place to be displayed.
All these projects culminated into one when I was racking my brain for a way to display my instragram photos. I love instagram. I love knowing what my friends are doing in real time. What they are making for dinner, what their kids are doing, and what they are drinking at starbucks. I love that it's photos of little pieces of our lives, even the ordinary.
If you've ever tried to print an instagram photo, you know that they come out funny because they're square in shape. So, I decided to embrace the square and make a template in Photoshop so that I could print six pictures at once and make them look like Polaroids.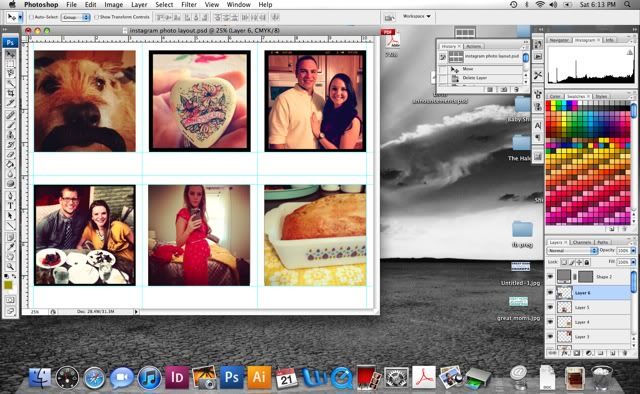 You can get an 8x10 photo printed at Walmart for less than $3.
Then all you need to do is cut.
Ta-da, polaroids!
And here's how all my projects came together as one:
I removed the art project fail and spray painted the frame.
I added my doily bunting for some flair.
I installed some wiring to hang my instagram polaroids and used mini clothespins to attach them.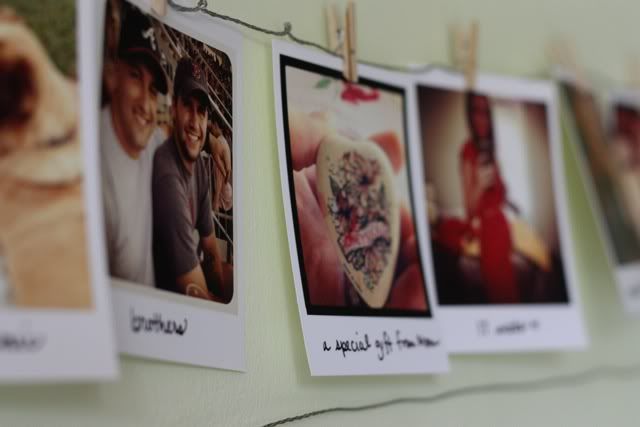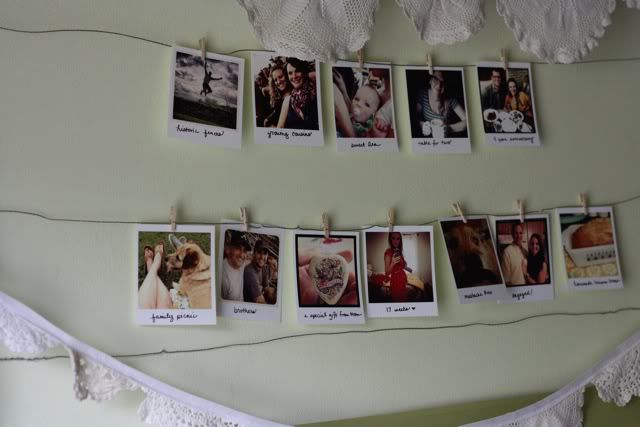 Each month, I plan to pick a few of my favorite instagram photos and add them to the collage.
I love looking at little snippets of our lives hanging in the kitchen. Can't wait to add one of G baby. :)
Would you believe that this is what I was doing the morning I was in labor?