In my new life as a mom, I'm finding I have a lot more things I have to carry around.
There's the baby.
And the baby gear.
And the baby bag.
And there always seems to be a few more random things I need to throw in a bag just in case.
So I picked up a tote for $1 at the thrift store and gave it a facelift.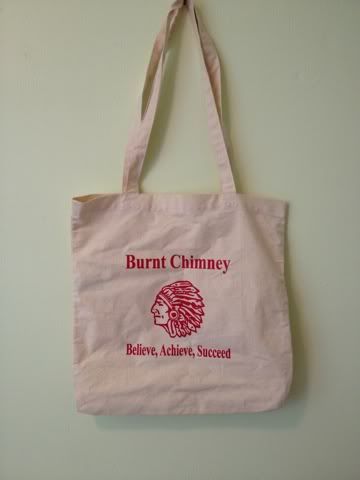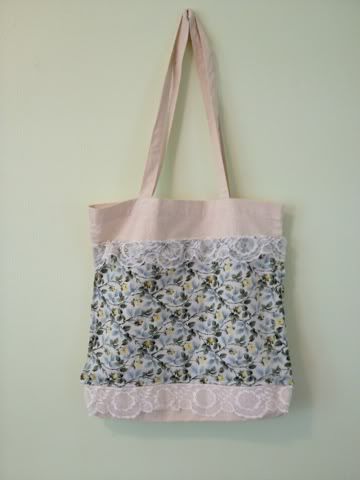 For mine, I used a lace table runner I had in my fabric drawer and then used a piece of my favorite vintage fabric to make it all my own.
Just cut to size and sew a straight line. Pretty snappy.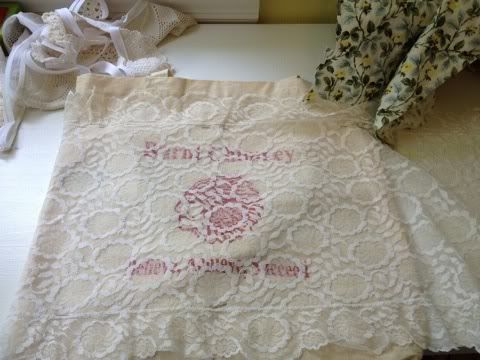 This is such a simple and inexpensive way to get yourself some extra carrying room.
Or a great way to give a gift to someone.
Or to be eco-friendly and use it at the grocery store.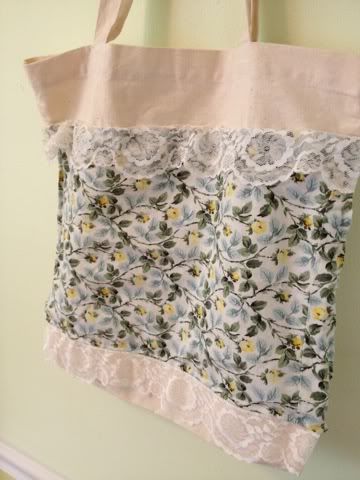 Totes adorable, wouldn't you say? :)