I realized that I never got around to showing you guys what happened to the guest room in the room switch-up to make room for Grady's nursery.
The former guest room...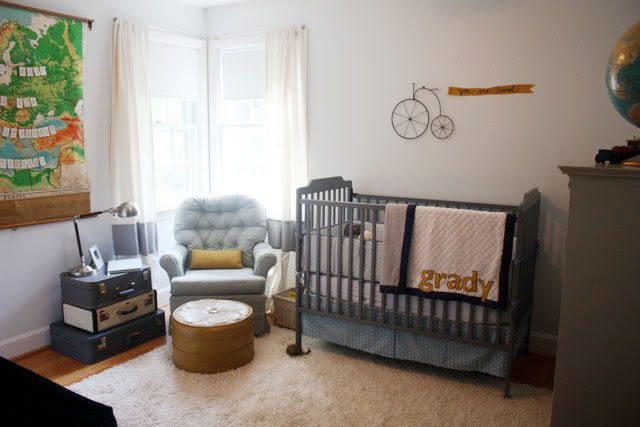 The former office....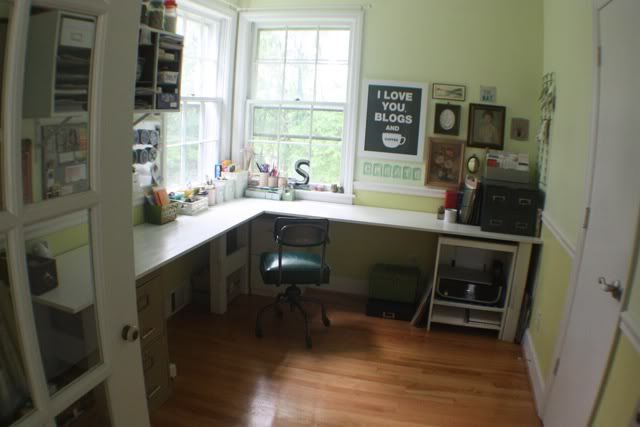 And the former craft room...
(sadly, I don't have any pictures of it when it was an actual craft room)
...became a guest bedroom...that is still a work in progress.
But here's what we've done so far.
We hung my favorite vintage sheet as pretty floral headboard.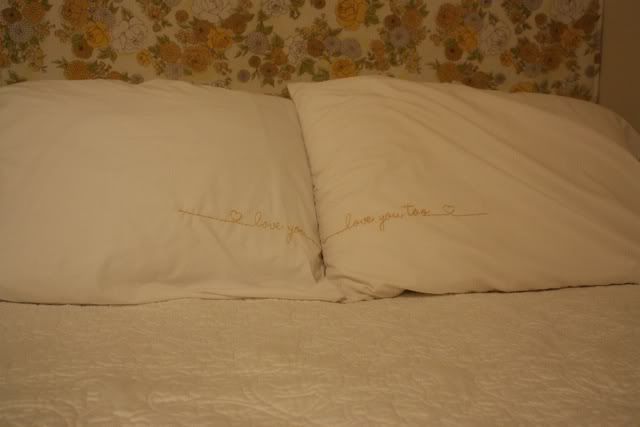 Styled a dresser.
And added shadowbox shelves to one wall.
(My original inspiration was
this picture
, but after seeing my friend Katie do
hers
, I was sold on the idea.)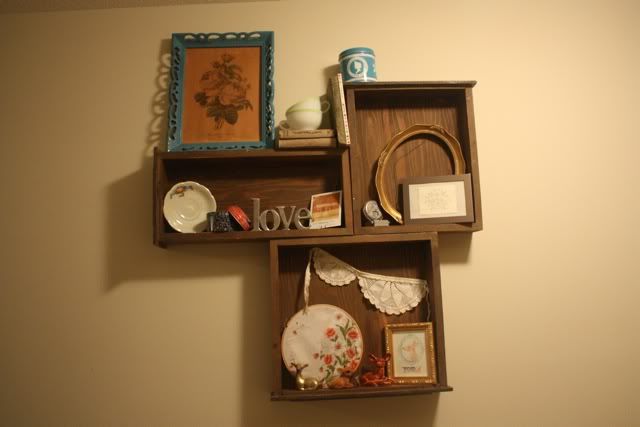 I don't like deer in real life, but somehow I've got a little collection going for myself.
We have several other projects in the works to make this room more inviting, but for now it's a nice place for all of Grady's visitors to stay - we're gearing up for round 5 of visitors to stay here!