Lesson Learned: Christmas candles stored in the attic will melt.
Motto to Live By: "Waste not, want not."
What to do: Melt down candles and create new candles in vintage tins.
When I found myself with wonky, melted candles on my hands that I didn't want to throw away, I went online and searched for candle making tips.
Here's what I learned:
1. Candles melt best in a double boiler. Don't have one? Make one by putting a pot/metal bowl on top of a pot of boiling water.
2. Don't use a pot/bowl you intend to use again for food. Candles can have chemical-y stuff in them.
3. Watch your candle melt, each candle has different melting points. Each of mine melted in about 10-15 minutes.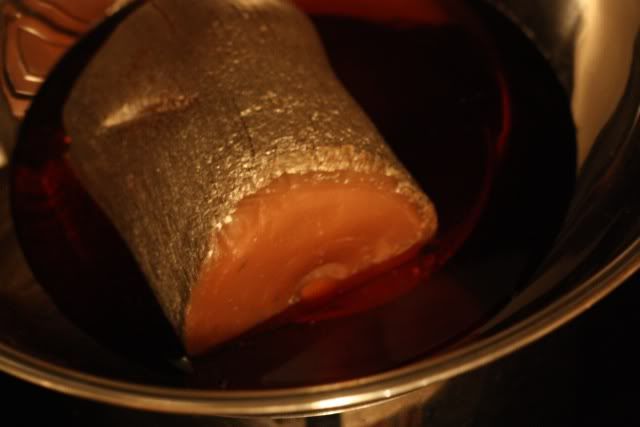 4. Vintage tins make great containers for candles. Pour water in them first to make sure they don't have any leaks.
5. Make sure you have
wick tabs
. Hot glue them to the bottom of your tin.
6. If your wick isn't pre-waxed, dip it in the wax first.
7. Tie the wick to a kitchen skewer so it stays put while the wax hardens.
8. Be careful when pouring hot wax.
9. Let wax harden for 24 hours.
Then, enjoy your finished product.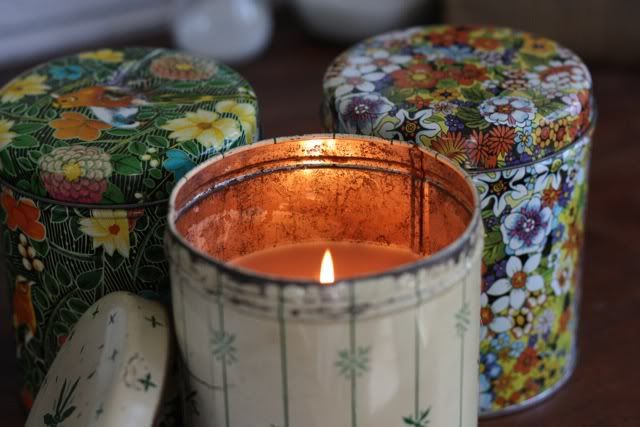 Looking to do this yourself? I have a few cute vintage tins for sale in
the shop
.