I started thinking about making this advent calendar after last Christmas. I knew I wanted to do one with different size boxes and I knew I wanted to find something to display them in.
I succeed on both accounts.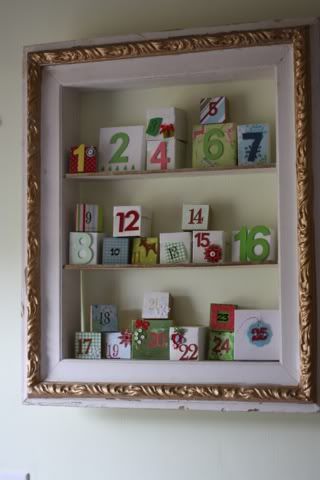 Anytime I got a box on the smaller size this year, I saved it for this project. But when it came time to decorate the boxes, I was still short. So I found a pack of six kraft boxes at AC Moore for $1.50 (with coup) and I got the white square boxes in a pack of eight at my local dollar store.
If you're a Lynchburg local the Dollar Tree on Waterlick has these boxes on clearance for 25 cents for the 8-pack!
The shadowbox frame was a thrift store find for $5. Let's be honest, I lucked out on that one.
Gold and white and perfectly chippy. I didn't do a thing to it.
As far as decorating the boxes, I just used crafting supplies I had on hand.
Yes I had all those numbers. Yes, I have a lot of crafting supplies.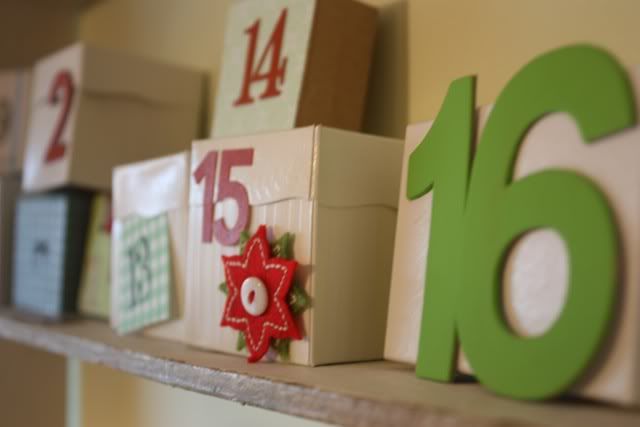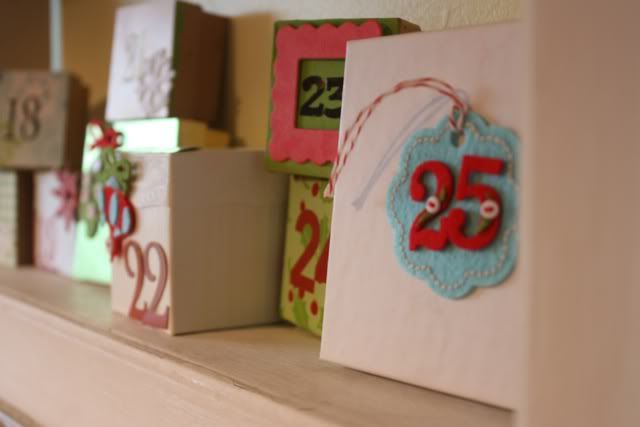 The boxes are perfect for filling with candy, ornaments or ideas for fun holiday activities. I love how it came out and I plan to use it for years to come.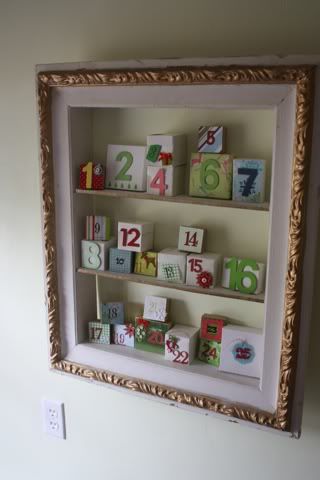 The calendar takes up prime space in my kitchen, replacing
the thankful branch
, and serves as an anchor for posting my Christmas cards.
Happy counting down to Christmas!
Shared at:
Somewhat Simple
,
House of Hepworths