Well, my package went and one came, and here's what went down.
My swap partner told me she liked reading, photography, vintage, animals, and cooking. So I got her a little something from each of these categories.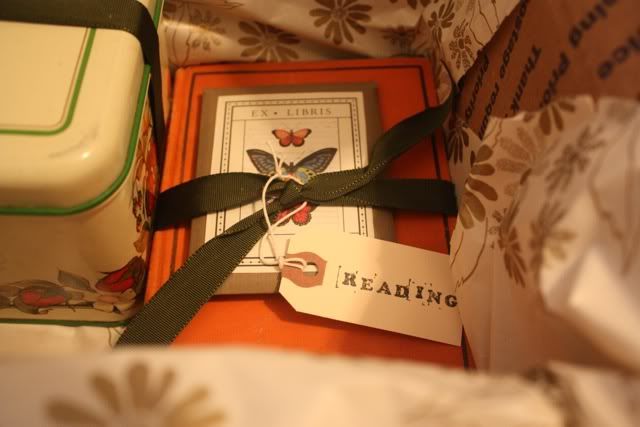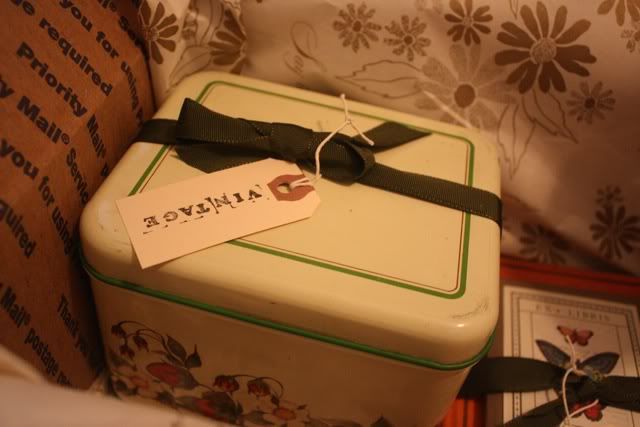 As for the packaging, I opted for classic brown paper with pretty embellishments.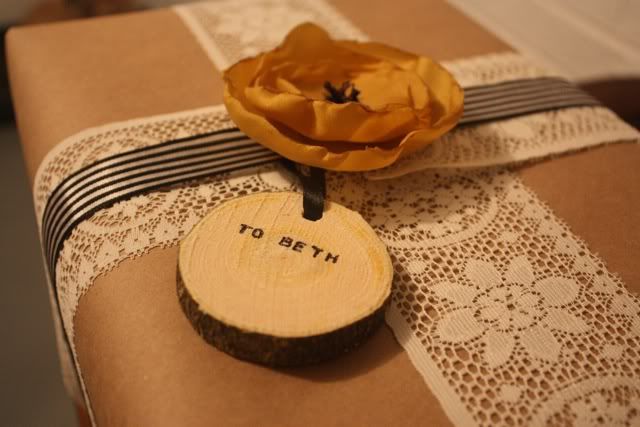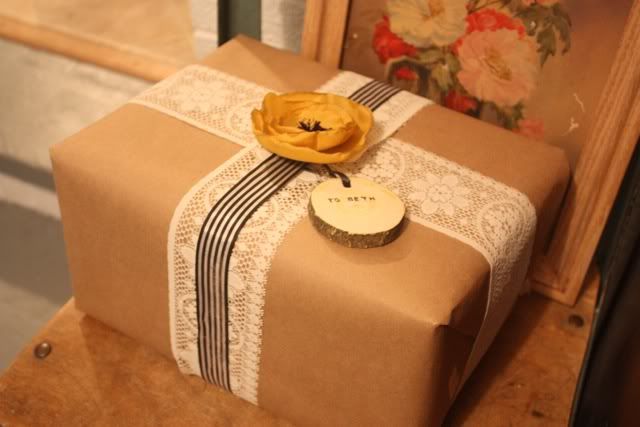 I made the flower using cut out fabric circles and burnt the edges. I made a pom-pom center using embroidery thread.
For gift tags this year, I had Josh cut up a branch so that they could double as ornaments.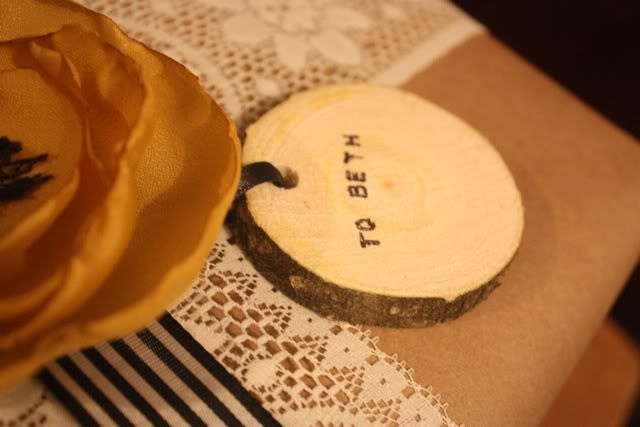 My package came simply and beautifully wrapped. I almost didn't want to open it.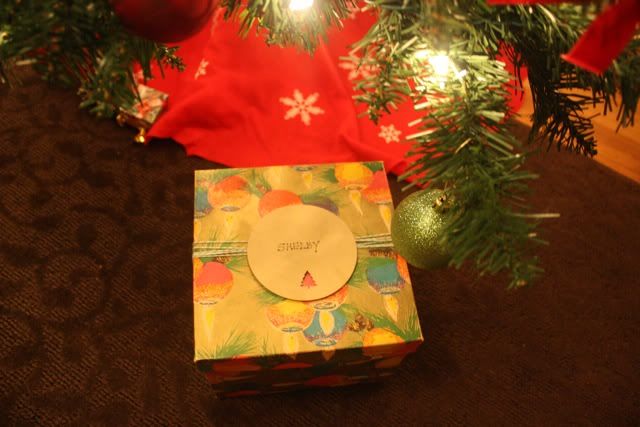 It came in a super fun vintage box.
Inside was a ceramic farmer's market crate from anthro I'd been eyeing. How did she know?!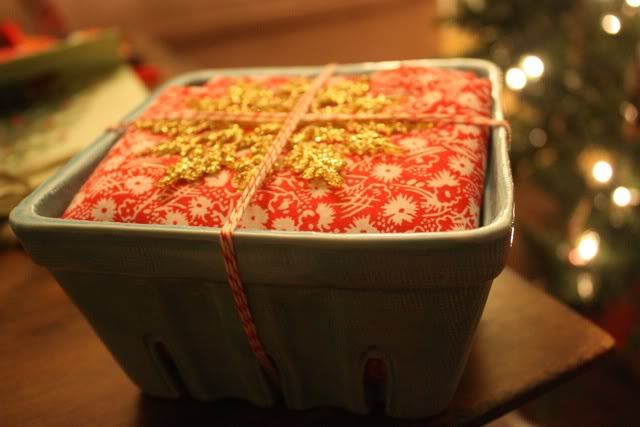 Under the fabric and ornament was vintage thread spools!
Needless to say, it was a successful swap and fun to send a gift to someone across the country!
p.s.
The shop
is open again with new items on sale and LOTS of new items coming soon!