It was an exciting weekend in the Goodman household - we finally got to find out the gender of our baby!
To make it special and share the exciting moment with friends and family, we decided to host a gender reveal party!
We had our ultrasound on Thursday and instead of finding out then, we had the ultrasound tech write down the gender and put it in an envelope.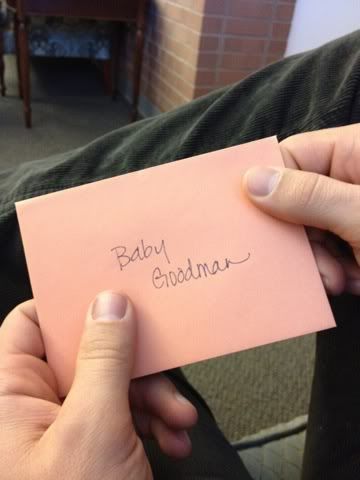 Then, we took this envelope to our local bakery (we had called them earlier in the week to let them know what we were doing) and they started making us a cake that would have either pink or blue on the inside. We would pick up the cake the next day. (If you're local, I highly recommend Chestnut Hill Bakery. They were so affordable and were so excited to make this cake for us!)
Back at home, I had fun getting my craft on - decorating and making little things for the party.
Painting a pendant banner...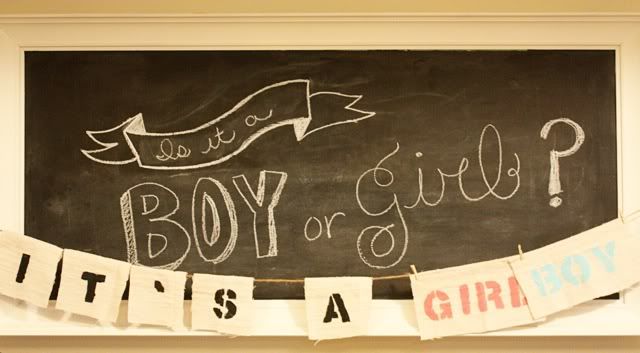 Making faux billy balls...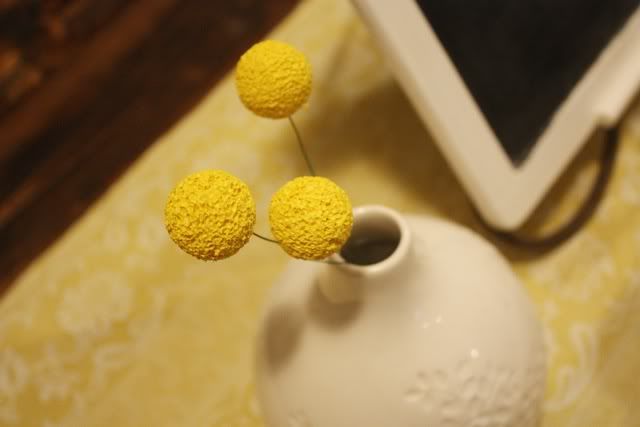 Decorating a tally chalkboard using scrabble tiles...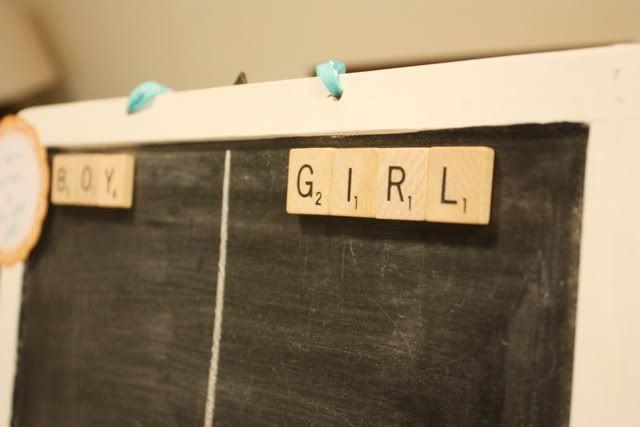 Organizing gender pins...
(I ordered these from etsy -
LoveBugButtons
created a custom order for me with mustaches and hearts!
These
are also an adorable option from GreySkiesBlue.)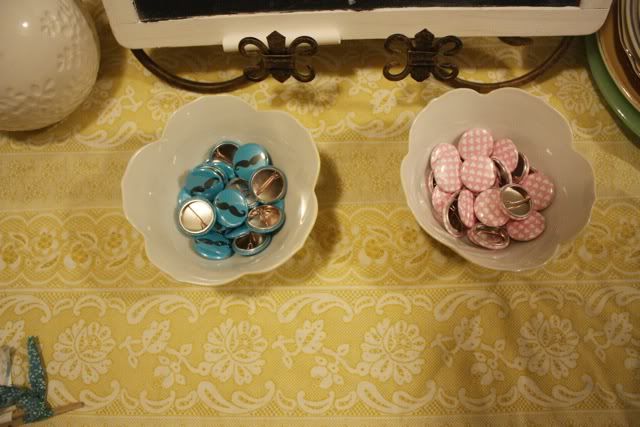 Deciphering Old Wives Tales...
Pulling out my vintage china...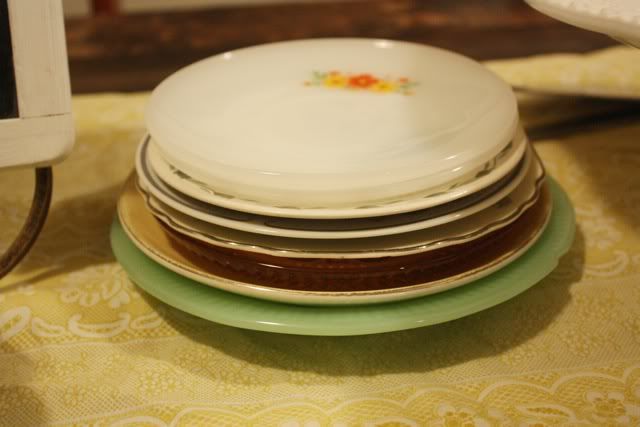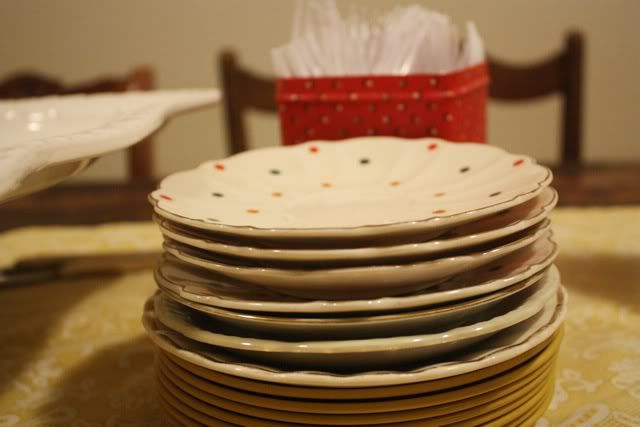 And of course, decorating THE cake!!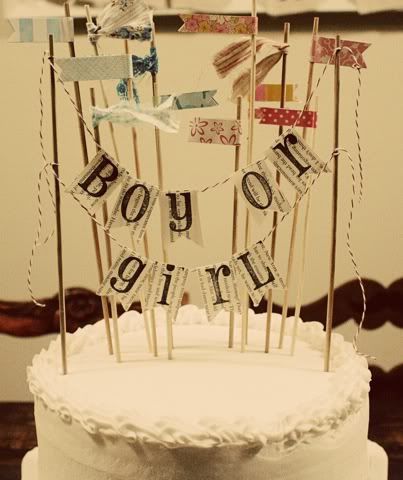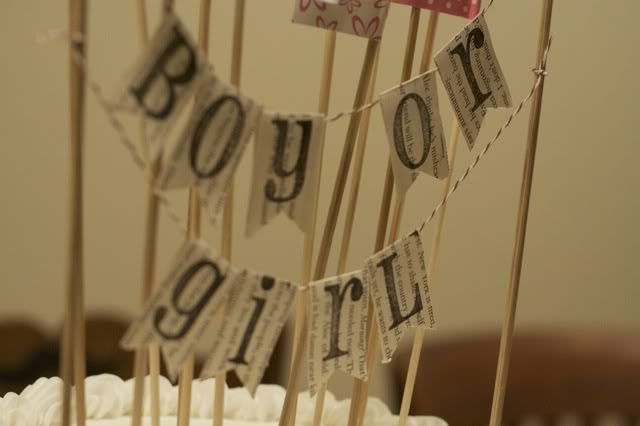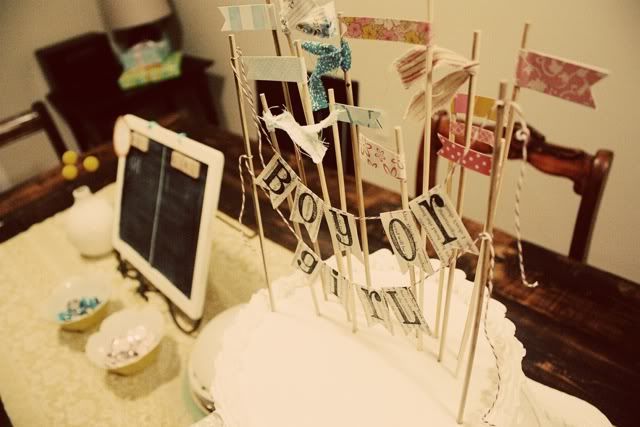 I set up coffee, tea and hot cocoa, but let's be honest, everyone was coming for the cake.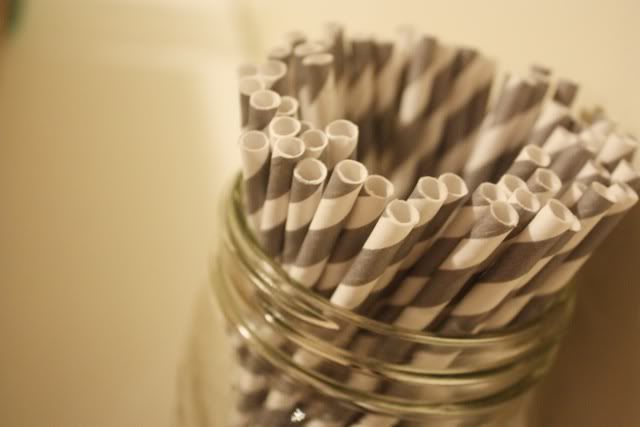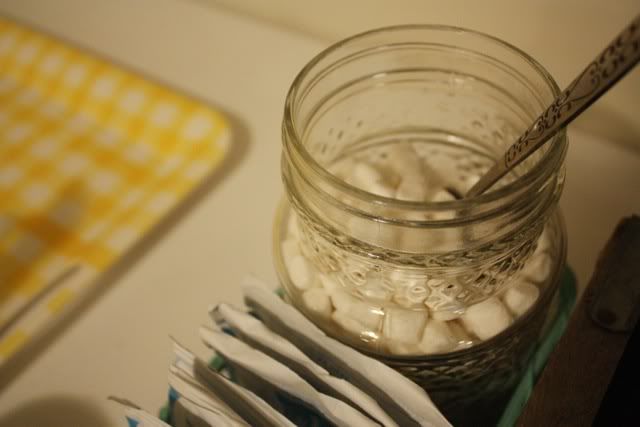 The whole shebang...
Once people started arriving, they cast their votes. Majority thought boy.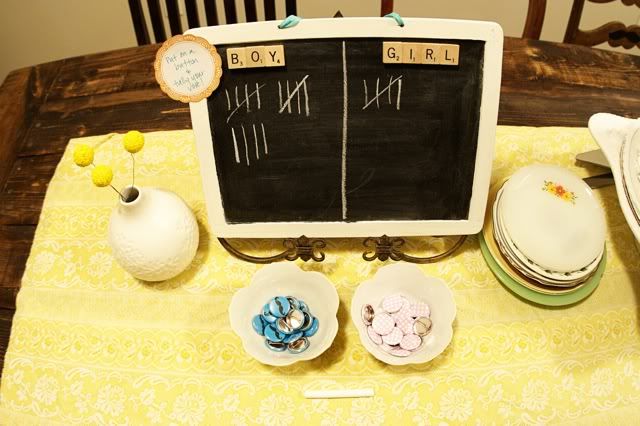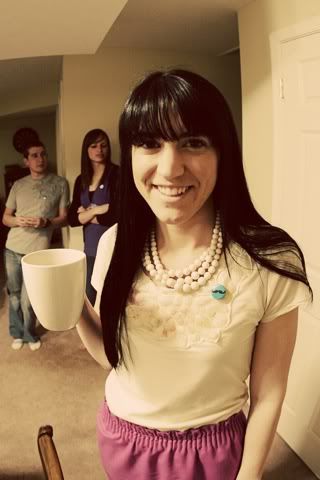 We were so blessed to be surrounded by beautiful friends.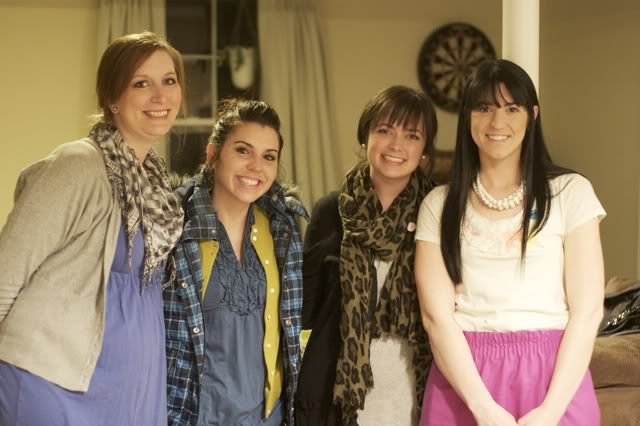 And to have our families and long-distance friends with us via Skype and FaceTime.
So, here's how it went down...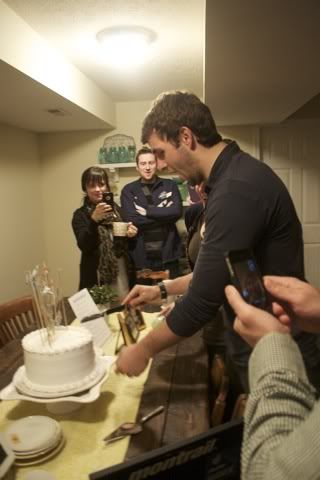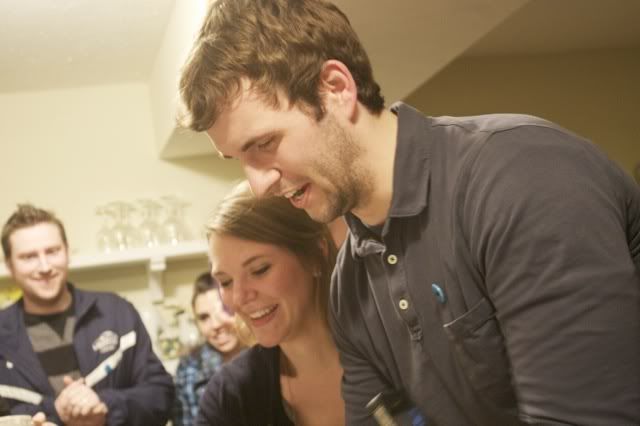 (I absolutely love this picture - it's right when we're pulling out the cake and you can see proud Grandma Goodman screaming on the iPhone. Mad props capturing this photo, Kevin.)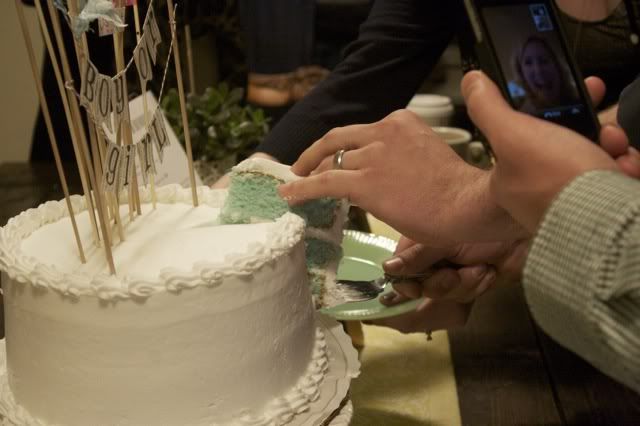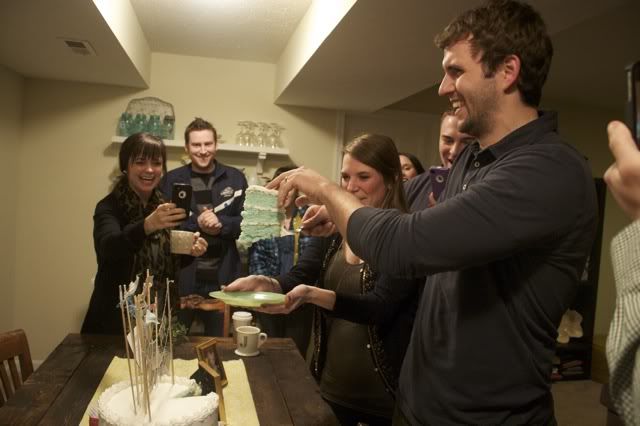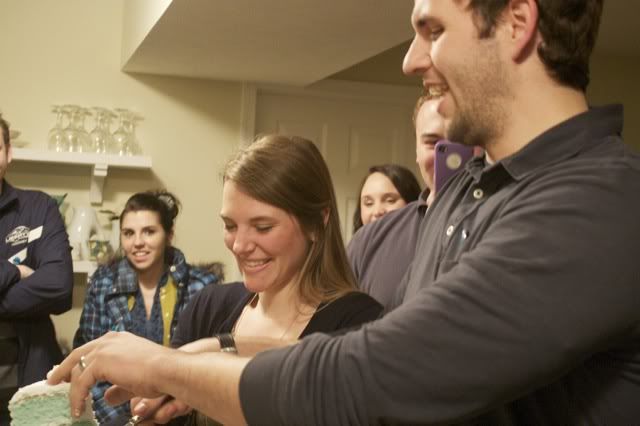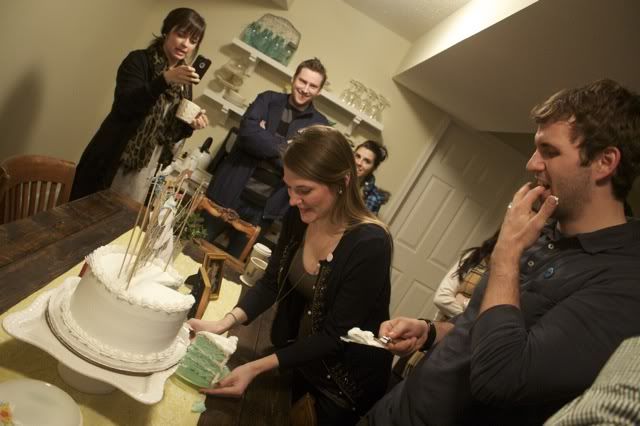 Thanks to everyone who came and made this night even more special for us!
Special thanks to Chestnut Hill Bakery for making a phenomenal cake and to Kevin VanWynsberg for taking photos for us!!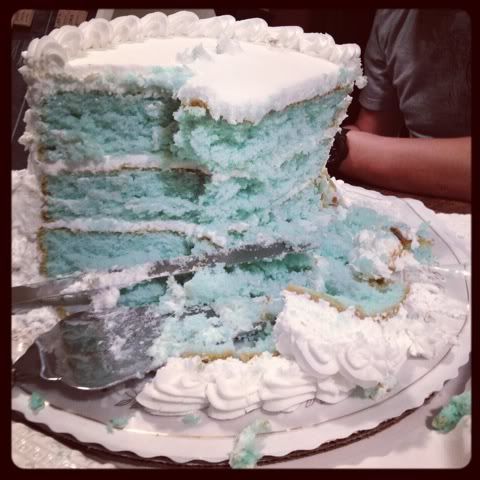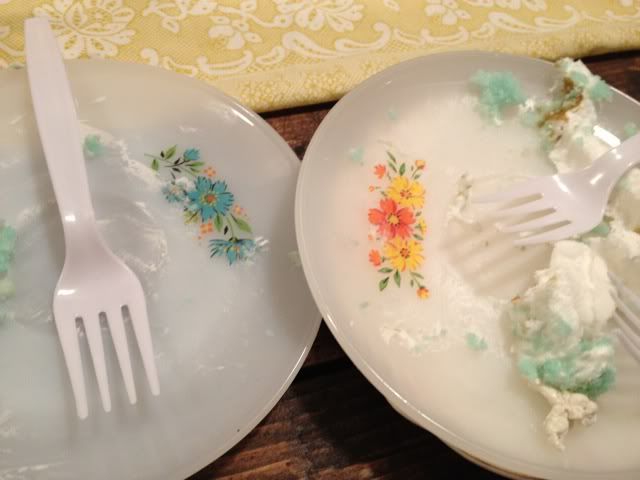 We are SO looking forward to welcoming Grady Ford Goodman into our family in July!!