for my friend kerry's baby shower, i also volunteered to do the favors to lighten the load of her already-busy mother. so we threw a couple of ideas around, but one day while browsing around on pinterest, i saw
this image
and i took the concept and ran with it.
Here's what you need:
scrapbook paper squares
cellophane bags
1 inch circle punch
printed tags
staples
rubber cement
candy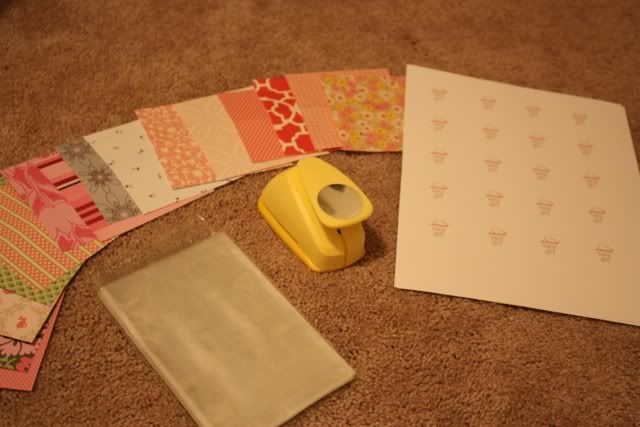 The first prep work I did was to decide on what patterns of paper I wanted to use and then cut them all to the same length, which was just a little longer than the cellophane bags I picked out.
This idea could essentially work for any occasion, as it would be easy to change the tag to say whatever you want. For this occasion, I decided on 'sweet baby girl' as a correlation with the event and the candy inside.
I cut the tags into rows and then took my circle craft punch to them.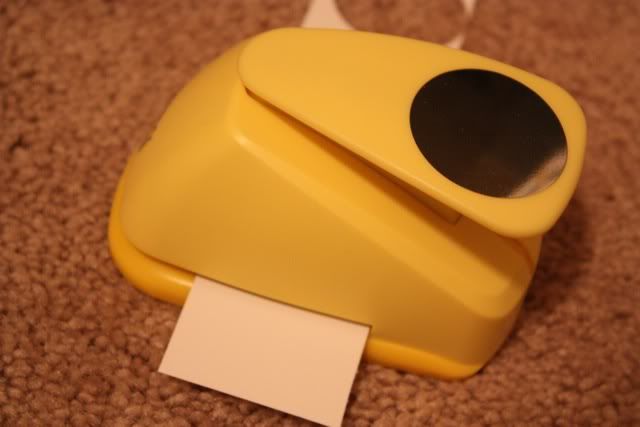 I ended up with 20 perfect circle tags.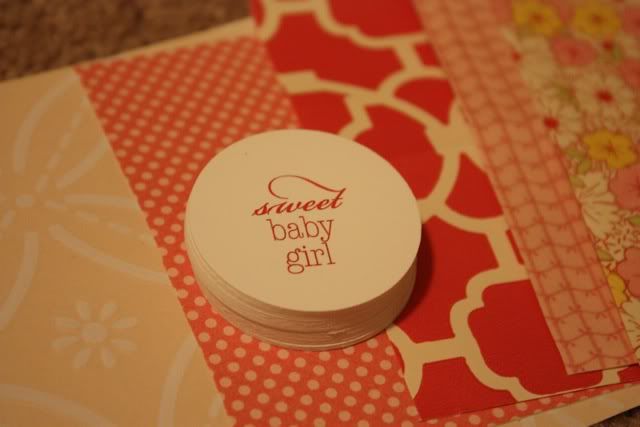 Then I took a little rubber cement and attached each tag to one of the folded squares.
Here, some may say I'm crazy, but I wanted my staples to go with the pink theme, so I colored them in with a pink sharpie. This is totally unnecessary, unless you are a presentation over-achiever like me.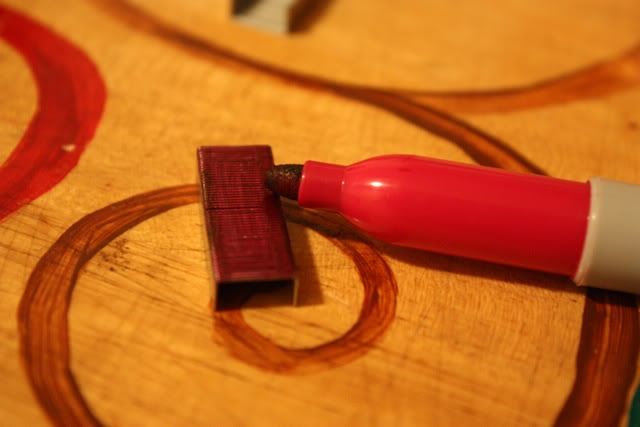 But doesn't it look so nice all color-coordinated?!
The final step is to fill your bags with whatever you're giving out - in our case, assorted pink candy.
Then put them all together as a pretty parting gift for your guests.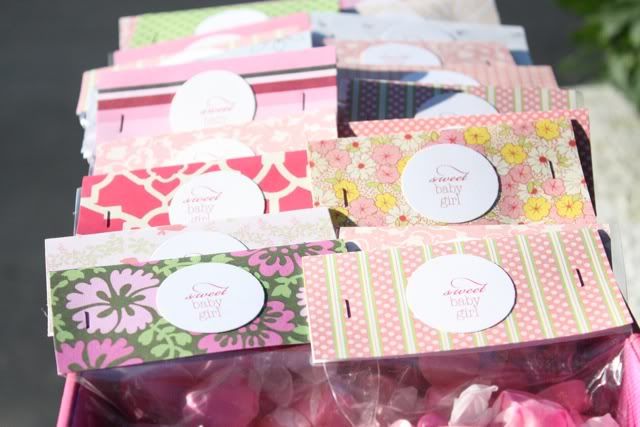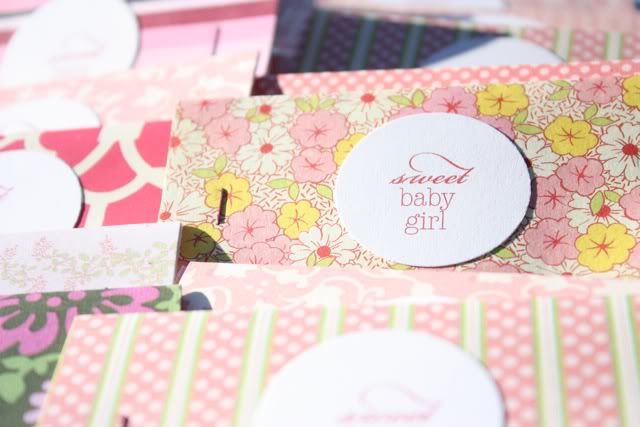 Shower outcome: The pink patterns looked beautiful together and everyone appreciated the favors. The whole shower was a huge success!