what is more girly than ruffles? not many things. so when i was brainstorming the invites for my friend's baby shower for her baby girl, all i could think was ruffles.
so here's what i came up with: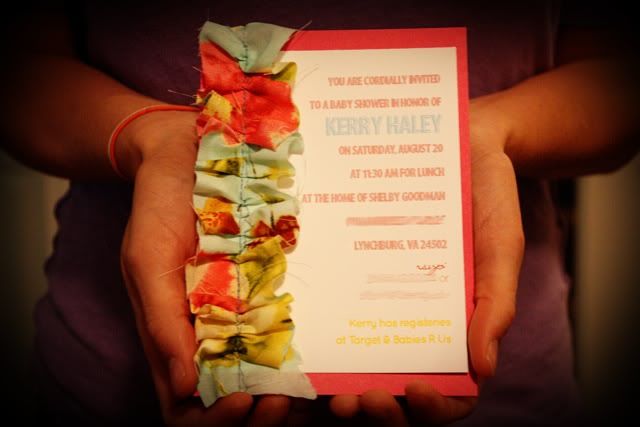 If you have even the teeny, tiniest knowledge of a sewing machine, you can make these yourself. trust.
First, find a bit of fabric that you like for your invites.
Then cut it into strips, one for every invite you have.
*side note: electric fabric shears are the bomb.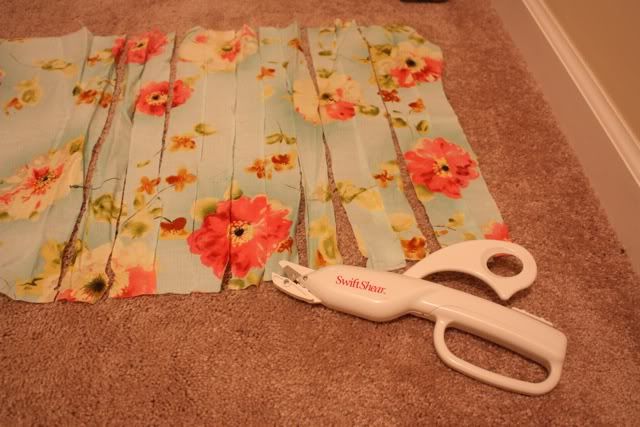 Next, set your sewing machine up with coordinating thread and set your stitch length to be a gathering stitch - the highest my machine goes is 4, so that's where i set mine. This is important for making your ruffle. Then sew a line down the middle of your strip.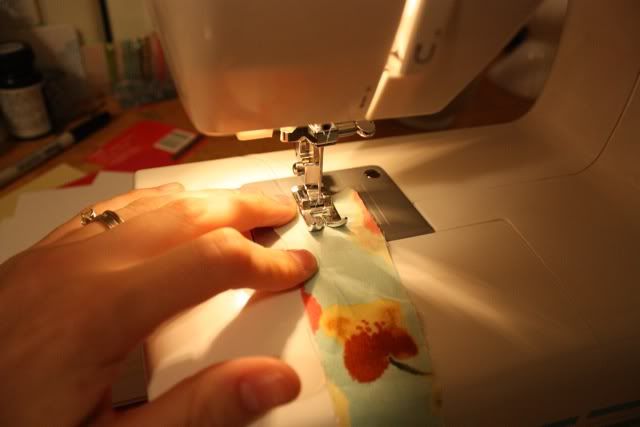 Once your strip is sewn, take one of the loose ends of thread and start pulling. The fabric will start to gather and within a few pulls, you'll have a ruffle.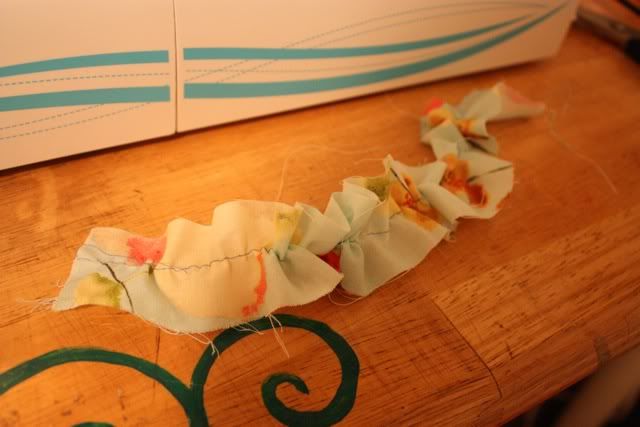 Then, set your stitch length back to a smaller length and sew the ruffle onto your invitation.
Do this for as many invites as you need. In my case, 12.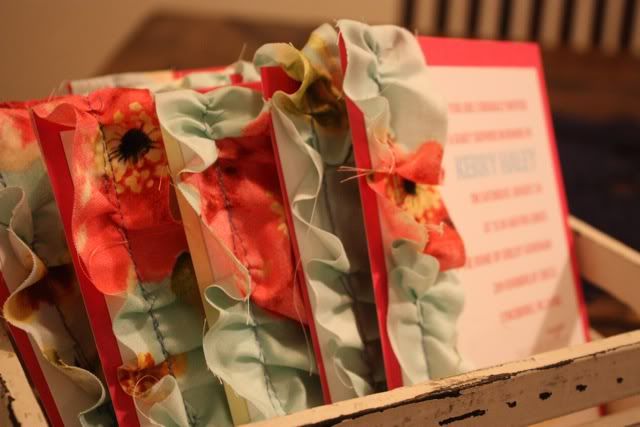 I think these could work for many different occasions and I'm already trying to think up an excuse to make them again sometime. Here's hoping some of you try your hand at these!
And be sure to let me know if you do!