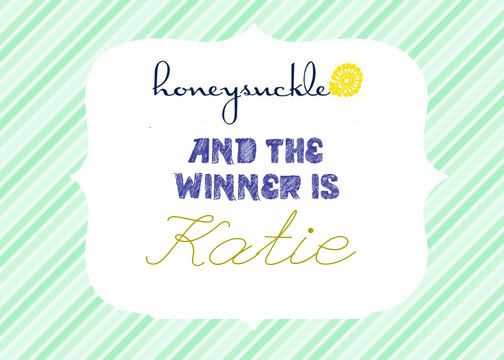 Congratulations Katie! You have a been a faithful friend and follower from the beginning and I really appreciate your love and support! Enjoy the box of goodies coming your way. :)
Big thanks to all who entered, I really enjoyed reading all of your favorite things you shared with me.
Stay tuned for more fun giveaways in the future!