Everything feels new again when you have a child. I was so anxious for Grady to wake up today so that I could show him the snow! I love watching him take in the world around him and experience new things. He meets his world with joy and excitement and it's contagious.
Although, I didn't share them here, one of my new year's resolutions was to use my actual camera more. Because I always have my trusty iPhone on me - 90% of the pictures I take of Grady are low quality camera phone photos. I want to make sure I have some great photos of Grady's first year.
So I got out my camera and snapped some pics of my sweet boy seeing snow for the first time!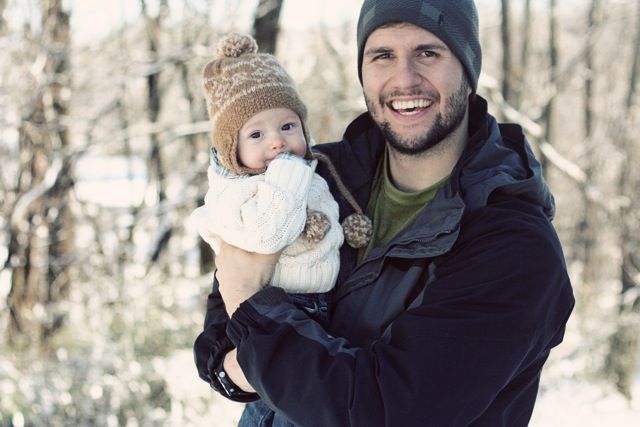 And now the snow may go away. :)