This is long overdue. In my defense, I finished them two weeks ago, but am just getting around to posting about it. Not much better, I know. If you didn't read the beginning of the french door saga, start
here
.
So, when I was finally finished painting, we hung the doors. Sadly, they sat like this for longer than I want to admit.
But when I finally got around to peeling the protective covering off the window panes, I was so happy with how easily and cleanly they removed.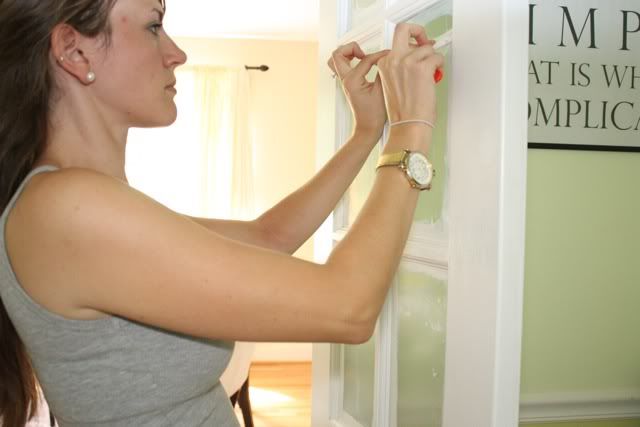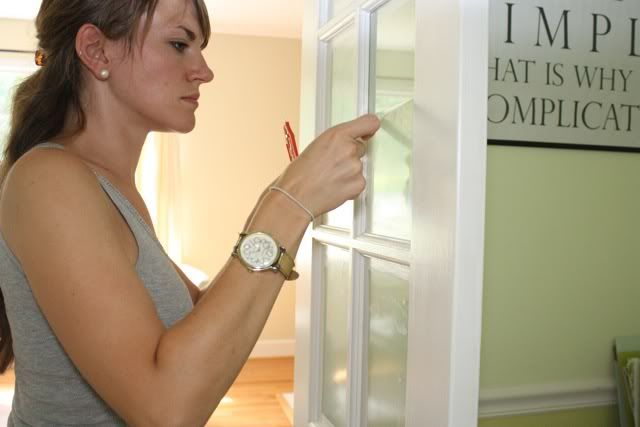 I was a tad worried that I would have to do some touch up work due to leakage. But I tell you what, that professional grade protective plastic is awesome. No leaks.
The only issue I did run into was a little chipped paint due to the fact that I had to dig in the corners to find the end of the protective plastic.
But was I about to haul out all the paint supplies for such a small job? Nay. It was nothing a little white out couldn't take care of. My husband saw me doing this and was mortified. I, for one, thought I was quite resourceful.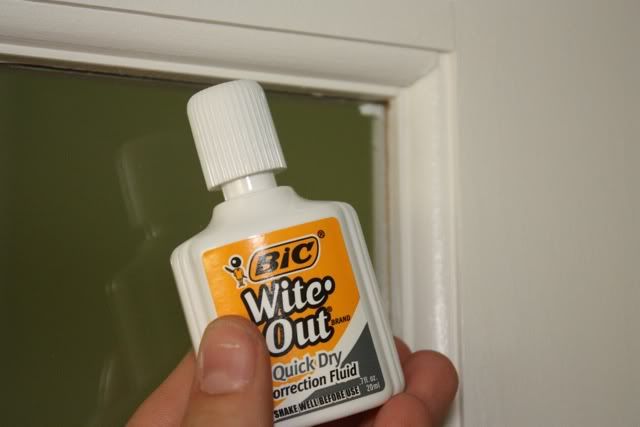 I mean, where else can you find a tiny brush perfect for window pane corners?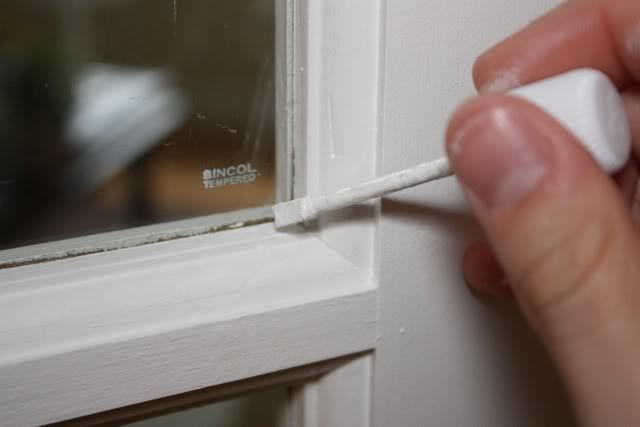 And here's how they look in all their finished goodness: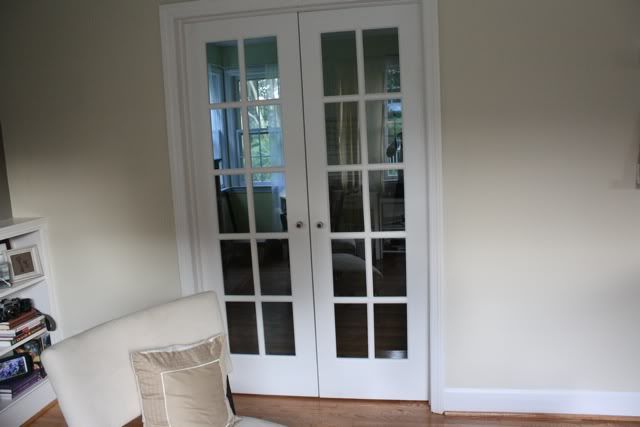 The door knobs were 2 for $4.99 at world market. They're actually drawer pulls, but we made them work as french door knobs.
(The
hello sign
does not have a new home, it is sitting there temporarily as our mud room is under major construction - more to come on that.)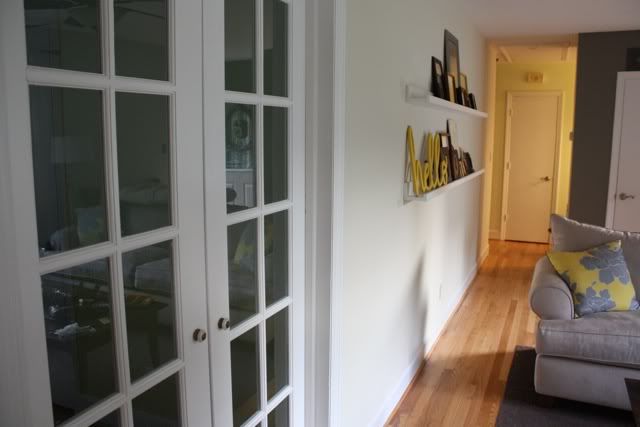 I love the view into the office now.
And now I can breathe a huge sigh of relief.
Who's side are you on? Josh's or mine? Can white out be used for small touch ups or what?