So, the story begins with my weekly goodwill trip. It was a trip like any other - there were a few things I was debating, but nothing I couldn't live without.
Then I saw this box.
I have been shocked and appalled by opening boxes before at goodwill, believe me. People donate some weird stuff. But the fact that the box said the word bathroom, made me even more skeptical. What could Mr. O be donating from his bathroom? A dirty toilet cleaner? Used toiletries? A bedpan?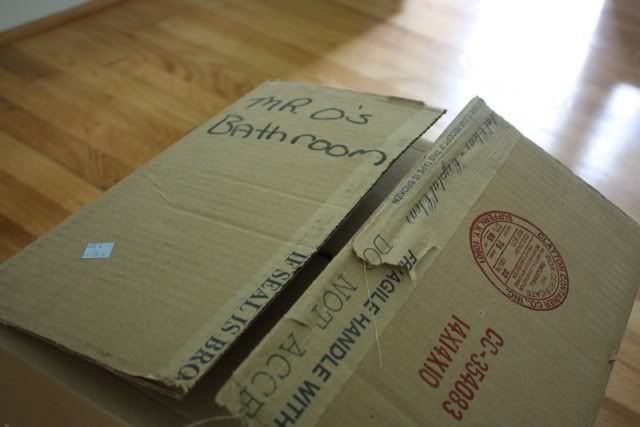 My curiosity got the best of me.
So, I peeked inside the box...only to be shocked and appalled in a good way.
Mr. O was apparently a classy guy.
Look what he had all up in his bathroom.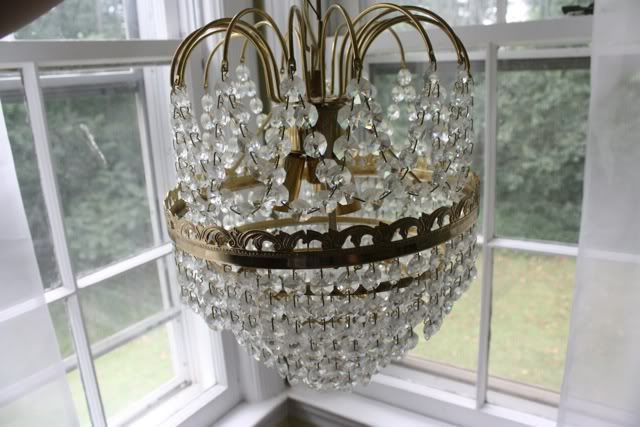 A gorgeous chandelier.
I could not believe my eyes when I pulled it out. Somebody pinch me. Did I really just find this at goodwill?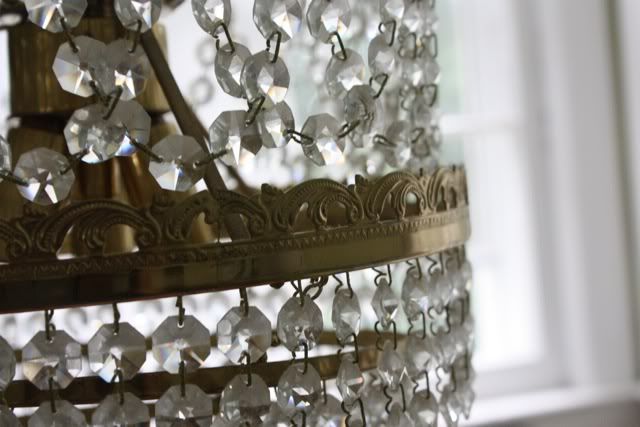 The details are so unique and beautiful.
Goodwill always surprises me with their pricing too - $7, seriously? I've seen ugly picture frames priced for more.
And would you believe those are real crystals?!
Good. You shouldn't. Give the goodwill people a little more credit than that.
Still, those faux crystals are going to look so beautiful when it's all lit up.
Here's where my mind went when I saw it:
Now all I need to figure out is how to convince my husband that this is so much better than a ceiling fan. It may be difficult - the man loves a good ceiling fan.