I had the pleasure of hosting my first ever baby shower for my friend Kerry this past weekend.
Here are my ingredients for a great baby shower:
Pretty decorations - of course pom-poms.
A set table.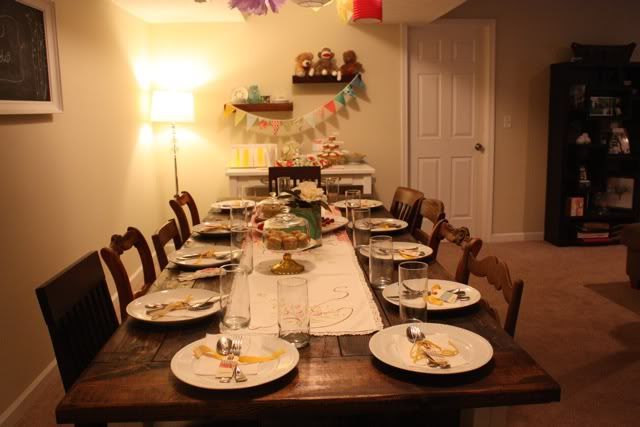 Flowered centerpiece.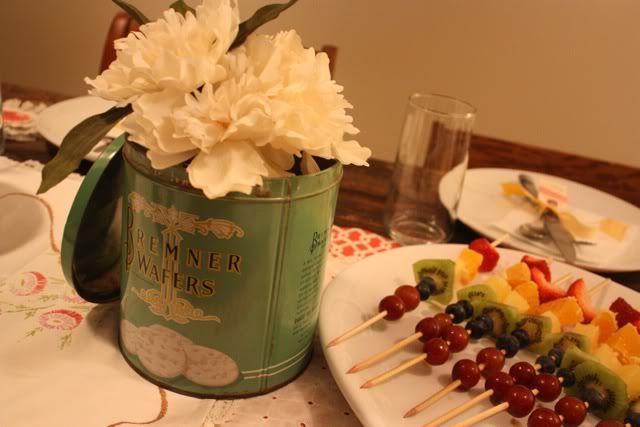 Bunting! I made my first ever bunting.
It's definitely homemade looking, but Kerry loved it so much she took it home with her.
Drink/Dessert Table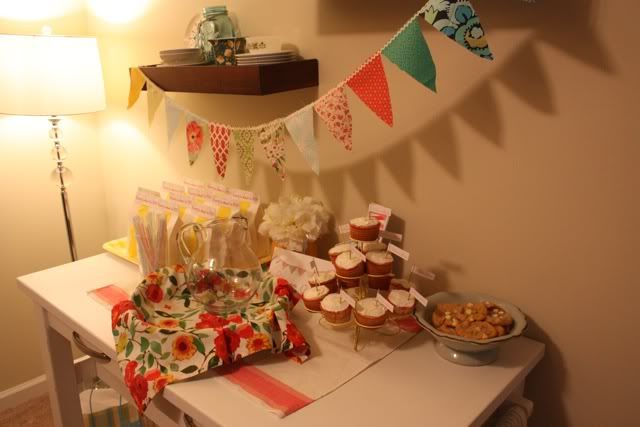 Place settings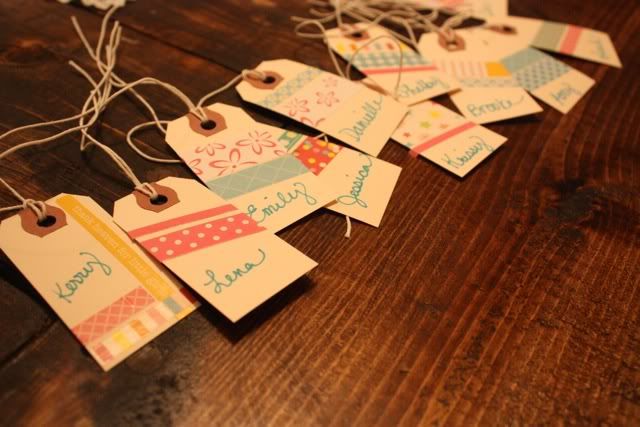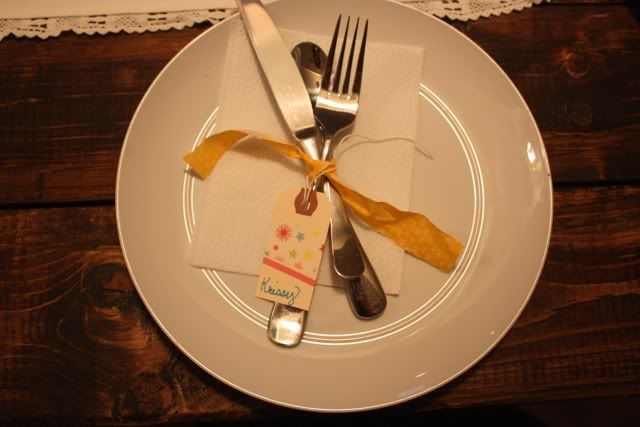 Something to make the mommy-to-be look special.
Keepsakes from friends for Kerry to take home (designed by yours truly).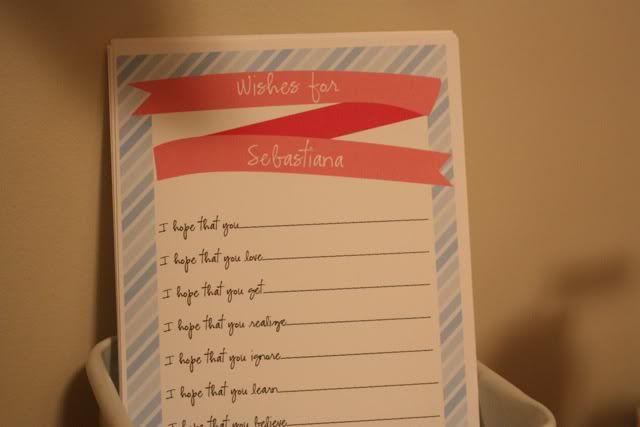 And of course, good food!
Fruit kabobs
Mini Almond Poppy Seed muffins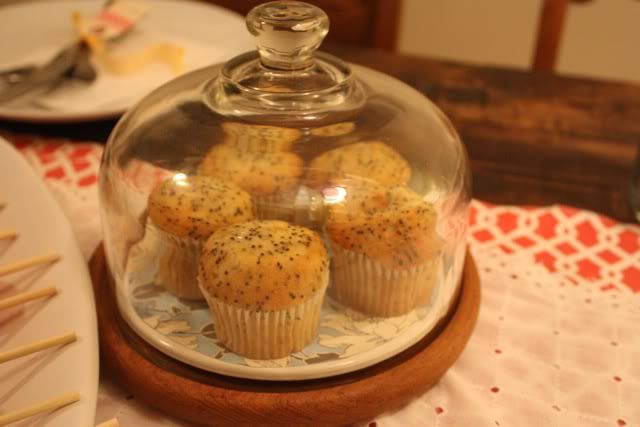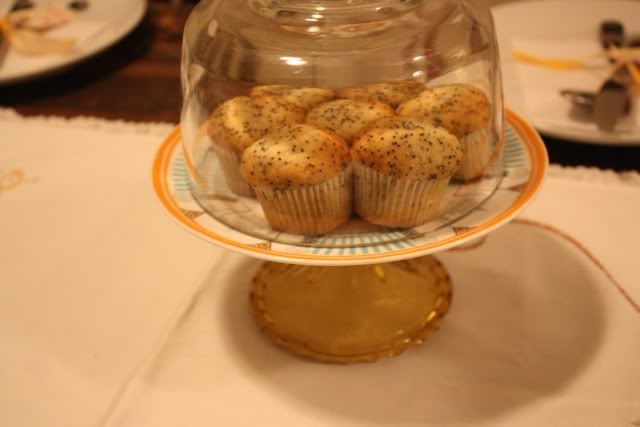 I didn't get a chance to take photos of all the food. But here are some things I made:
What shower is complete without dessert?!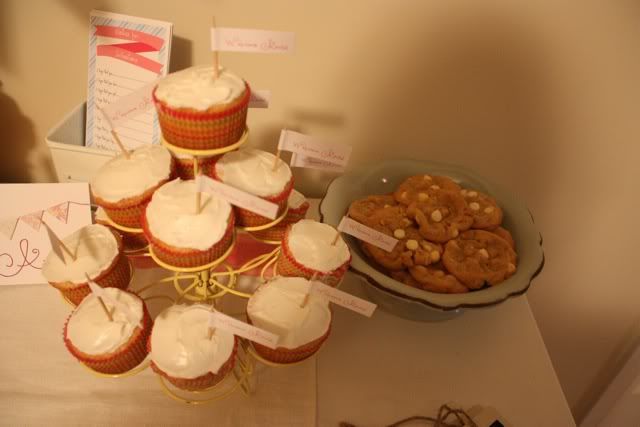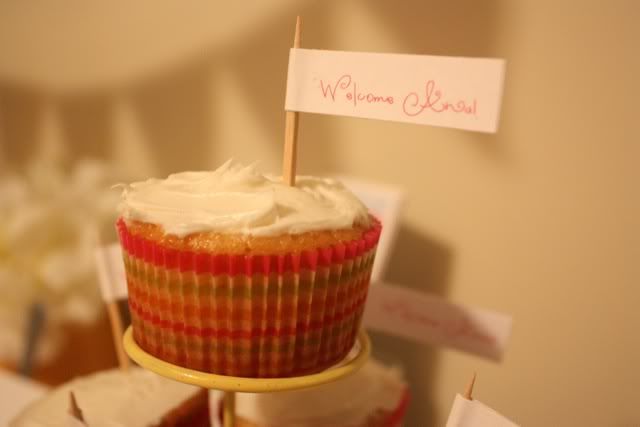 And favors for the guests to take home.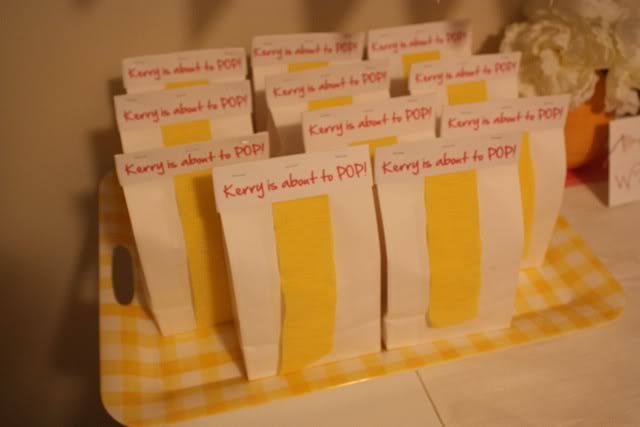 Homemade white cheddar popcorn. :)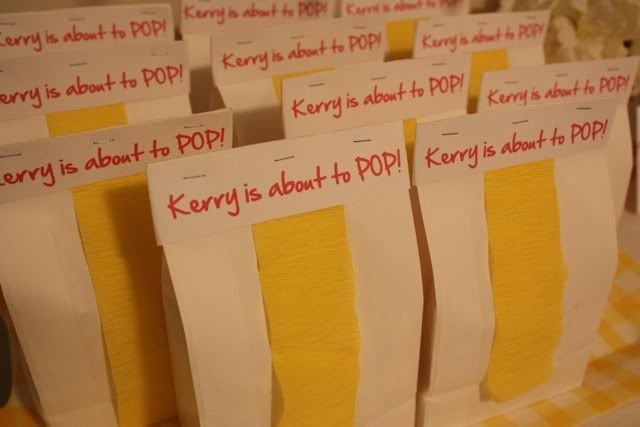 And finally - photobooth fun!
p.s. The backdrop is a vintage bedsheet I got at a yard sale for 50 cents!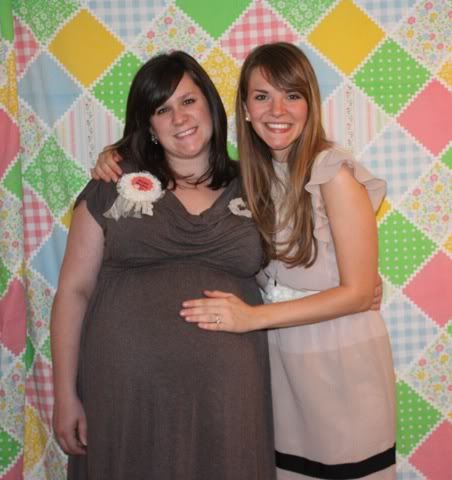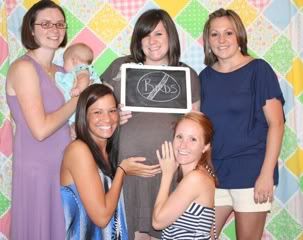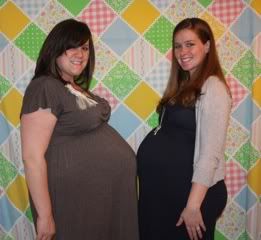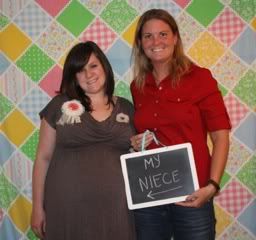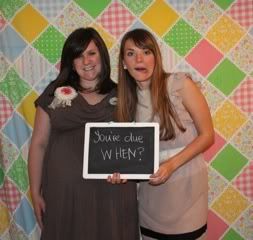 It was a lovely afternoon being with all these ladies!