When I found my
old graduation dress
, I also found some other old clothes that I must have seen a potential for saving.
Exhibit A: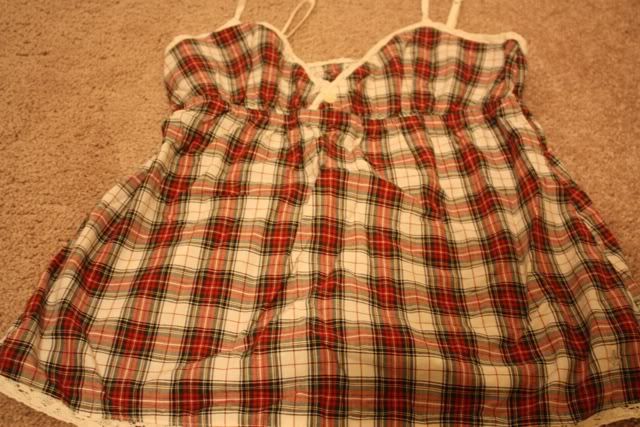 When I saw it, I knew I must have saved it because the Christmas-y fabric.
So my brain went straight to Christmas. Here was my train of thought:
What could I make with this small amount of fabric? Cut strips for package decorations? Cut circles for making fabric flowers? Maybe something Christmas-y to add to a cardigan? A bow? Ooo...I should make a Christmas bow for Baxter --- a bowtie!
And the idea was born.
So, I went to work.
Bowties are easy to make - first, cut a square and then cut a little strip off that will be your center part of the tie.
Then, fold your fabric in half. Right sides together. Sew the long side and one short side.
Flip it right side out. Sew the other side closed. Fold in half again so that the exposed sewn side is in the back. Essentially you are folding it into a small rectangle.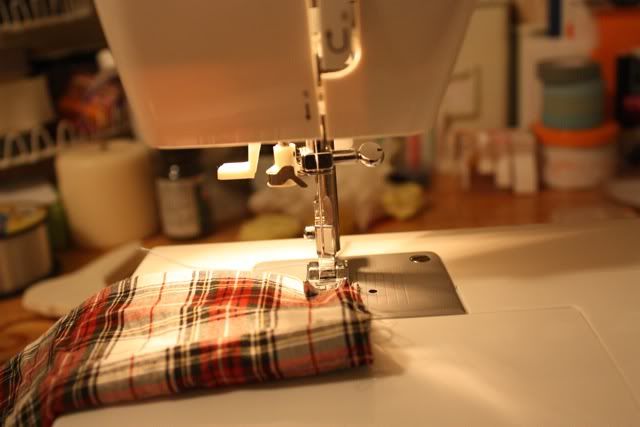 For the center strip, fold it in half and sew the right sides together. Flip the right side out. Situate it around the center of your folded rectangle and sew it tight in the back.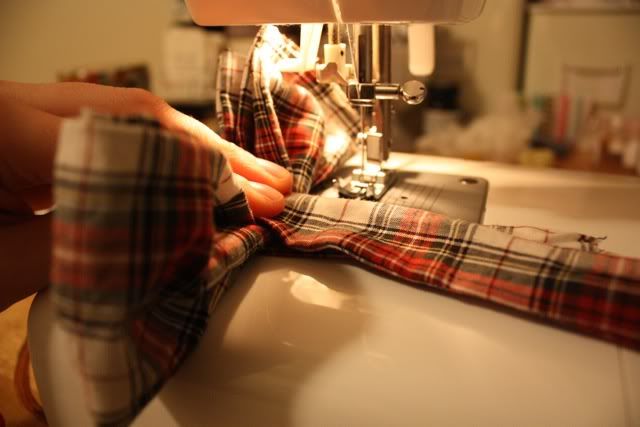 If you want to be able to tie your bow to something then leave enough of the center part to be able to tie.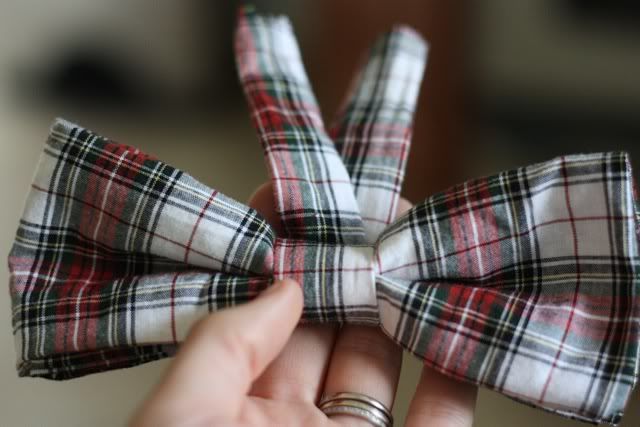 I wanted to be able to take off Baxter's collar and just have the bowtie on so I made a neck strap and added velcro.
And I'll tell ya what, Baxter looks pretty darn cute in his new bowtie.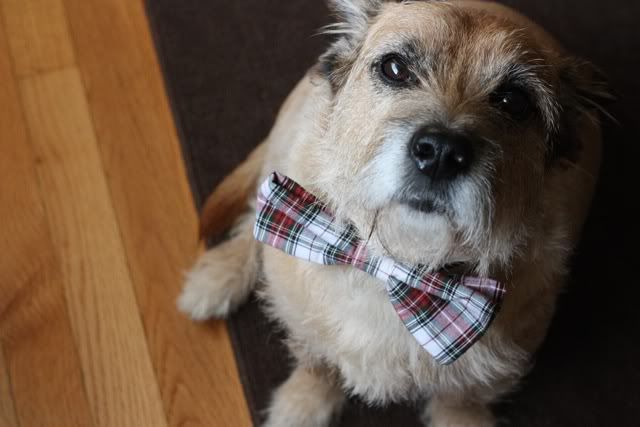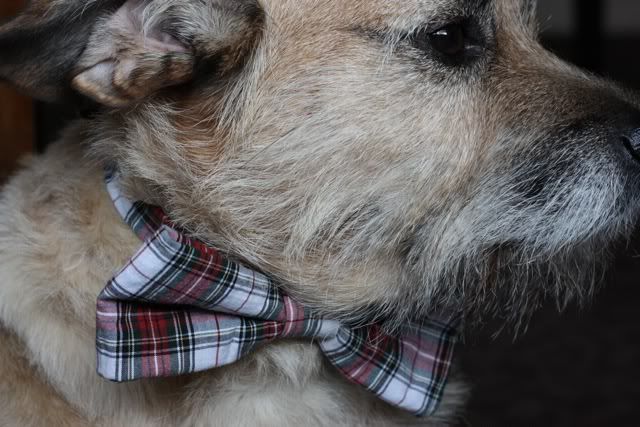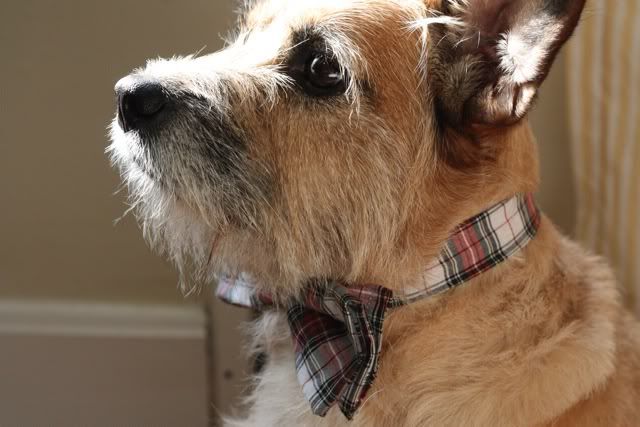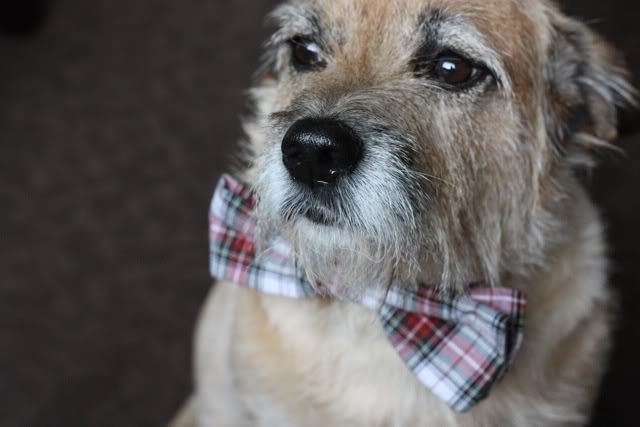 I've never tried to put any type of clothing or accessory on Baxter, so I wasn't sure how he'd do. He really was a good sport about posing. I also showed him a treat, so that helped.
It's got me excited about taking our Christmas picture this year.


Is it too early to be thinking about Christmas?