I was so excited when I found this beautifully embroidered pillow while I was
on vacation
. I forgot to take a before picture, but it was attached to some hideous, frilly lace and the back of the pillow fabric was no good. But I knew this beautiful embroidery could be saved and transformed.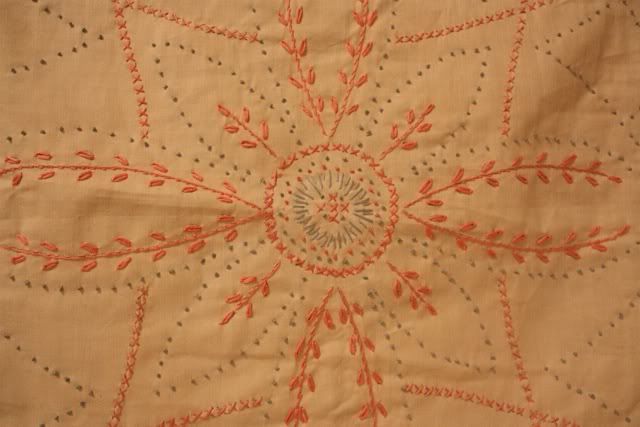 My only problem was that I could not find a good fabric that went with the vintage/blue-pink-yellow color scheme for the nursery. So as a last resort, I was looking through my scrap fabric pile to see if I could find a piece that was big enough and also coordinated well.
I've always known I was a sentimental packrat (I actually saved every movie stub from Josh and I's three year dating relationship and put them in a scrapbook - ridiculous, I know), but I was reminded of this fact when I saw this in my scrap fabric pile:
Not the picture. The dress. I had saved my highschool graduation dress. That's my highschool bff, Kendra with me. We were just a little happy to be graduated from highschool. I promise we didn't always look so cheesy. Proof positive:
Okay, the hats don't really help, but it was 2003, cut us some slack.
Well, wouldn't you know it, I finally decided to cut up that dress and use it for this worthy cause - for Baby Sebastiana.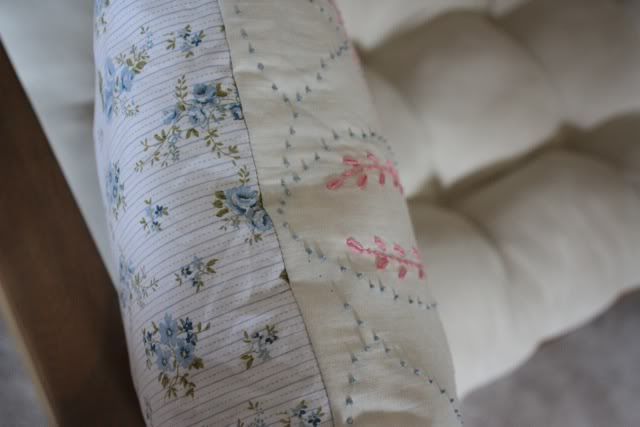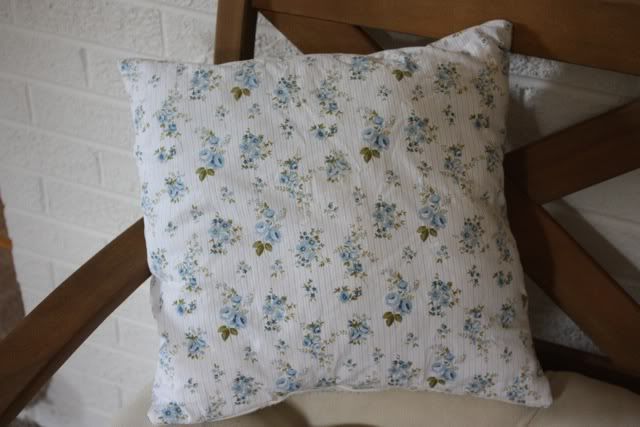 It's going to look perfect in her nursery.
Get excited. Finished nursery reveal coming soon!